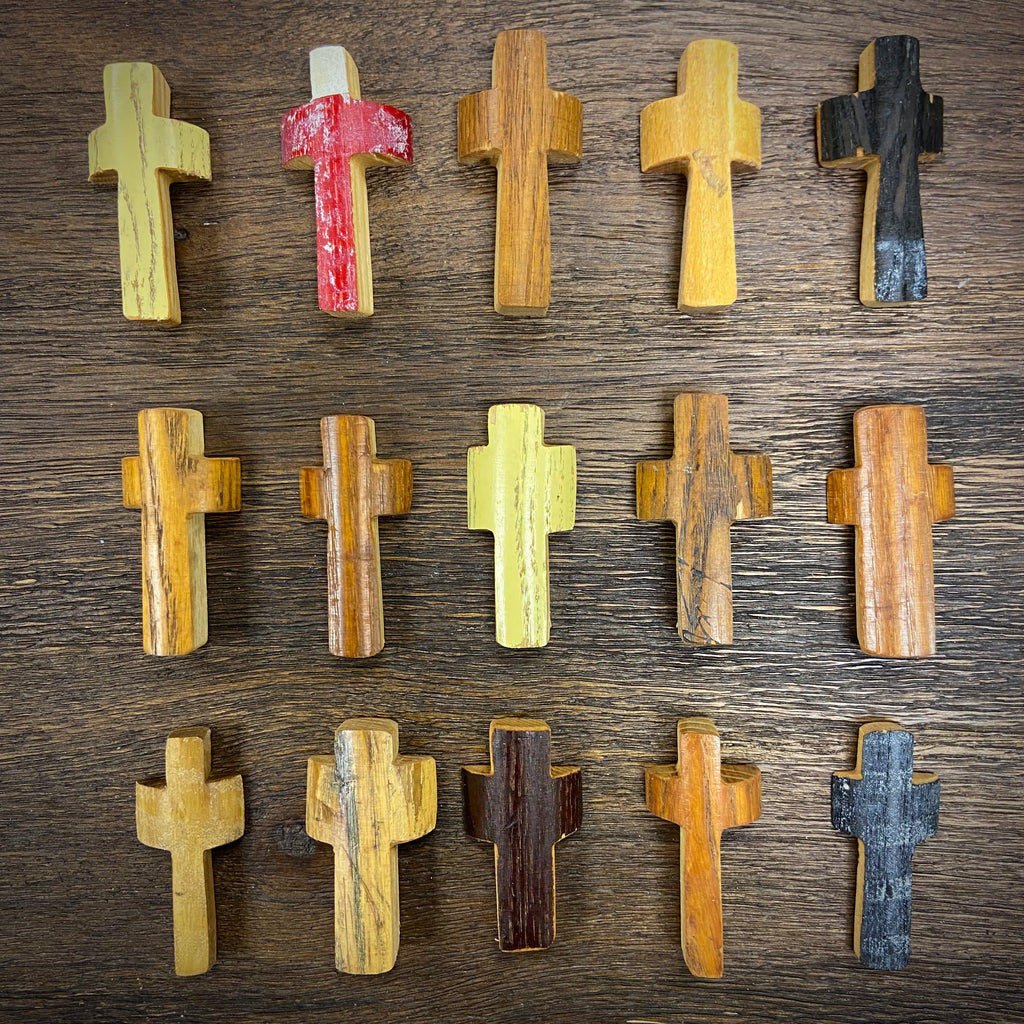 Plain Wood Baseball Bat Pocket Crosses
Plain Wood Baseball Bat Pocket Crosses
$20.00
Remember the game while holding a piece of it in your hand.
Product Description:  This listing is for ONE wood pocket cross that was carved from old vintage baseball bats.  These bats were cracked, cleated, and worn down.  But the wear and tear experienced by these bats are what make these one-of-a-kind keepsakes so beautiful.  They are designed to inspire, encourage, and connect you with people that you love.  
The crosses are between 1" and 2"  in size; each uniquely different.  Each comes with a postcard and a note explaining our passion behind the product.  They ship in a protective gift pouch.  Multiple crosses are pictured to show the unique appearance, color, and variation of each product; making it a truly one-of-a-kind keepsake.
Standard Crosses are crosses with plain exterior bat wood on the surface.  These contain little to no bat logos, markings, or writing.  They are often produced from the bat handles.
Lead Time:  these are in stock and ready to ship within 1-3 business days.  If purchasing for a special occasion, please include desired delivery date in the Order Notes at checkout and we will do our best to accommodate.