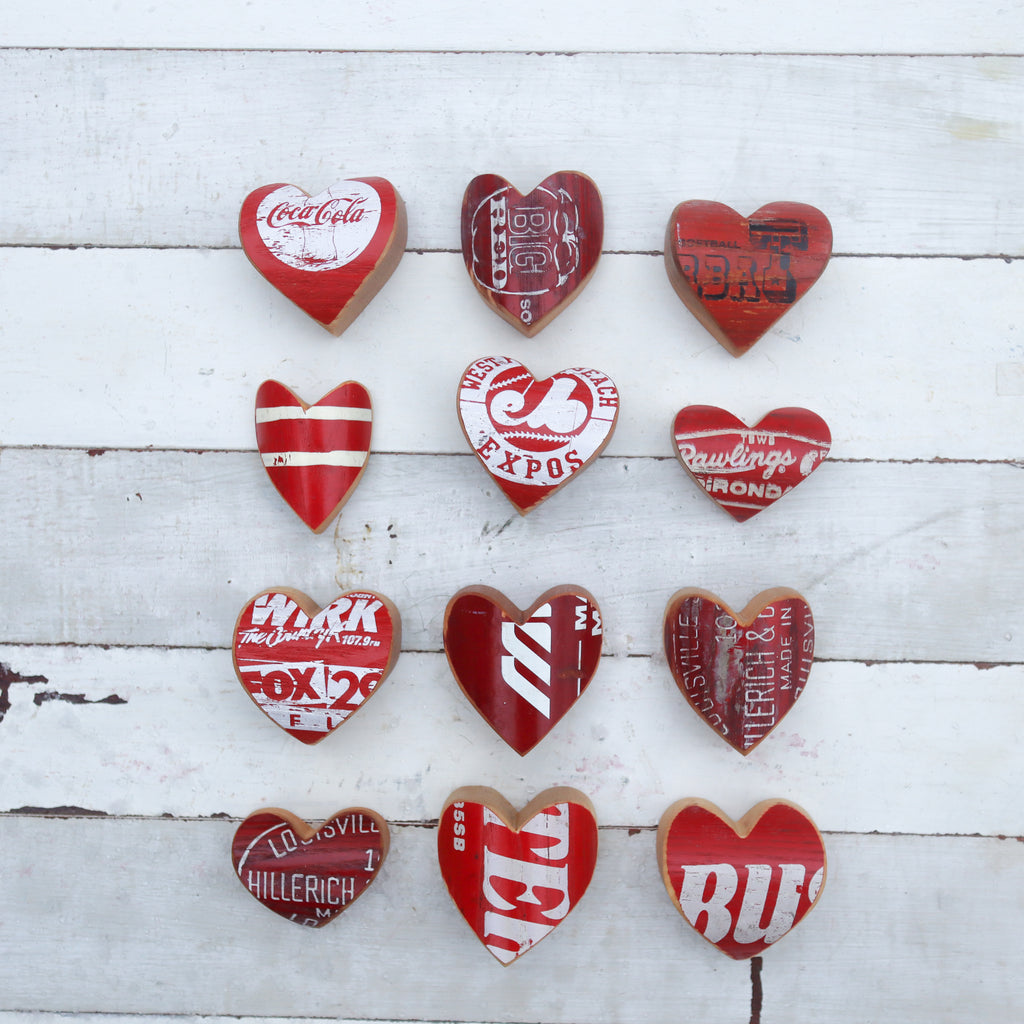 Red Wood Pocket Hearts - Batch No. 7
Red Wood Pocket Hearts - Batch No. 7
Sold Out
Product Description:  This listing is for ONE pocket heart that was carved from red baseball bats.  Each heart is between 1" and 2"  in size; each being uniquely different. Comes with a postcard explaining the passion behind the product.  They ship in a protective gift pouch.  Multiple hearts are pictured to show the unique variations of color and appearance.  
This product is designed to inspire, encourage, and connect you with people that you love.  Sourced, carved, and packaged in the USA.  
Premium Red Hearts contain noticeable external markings from the exterior bat wood on the surface, such as pieces of logos, names, signatures, and the like. 
Plain Red Hearts look just like they sound - plain red color from the exterior of bats on the surface of the heart. 
About the Maker:  we've partnered with a master craftsman, Shane Dennehey, in Fort Worth, Texas to create these beautiful keepsakes from vintage bats.  Learn more about his passion for woodworking and his small business here.