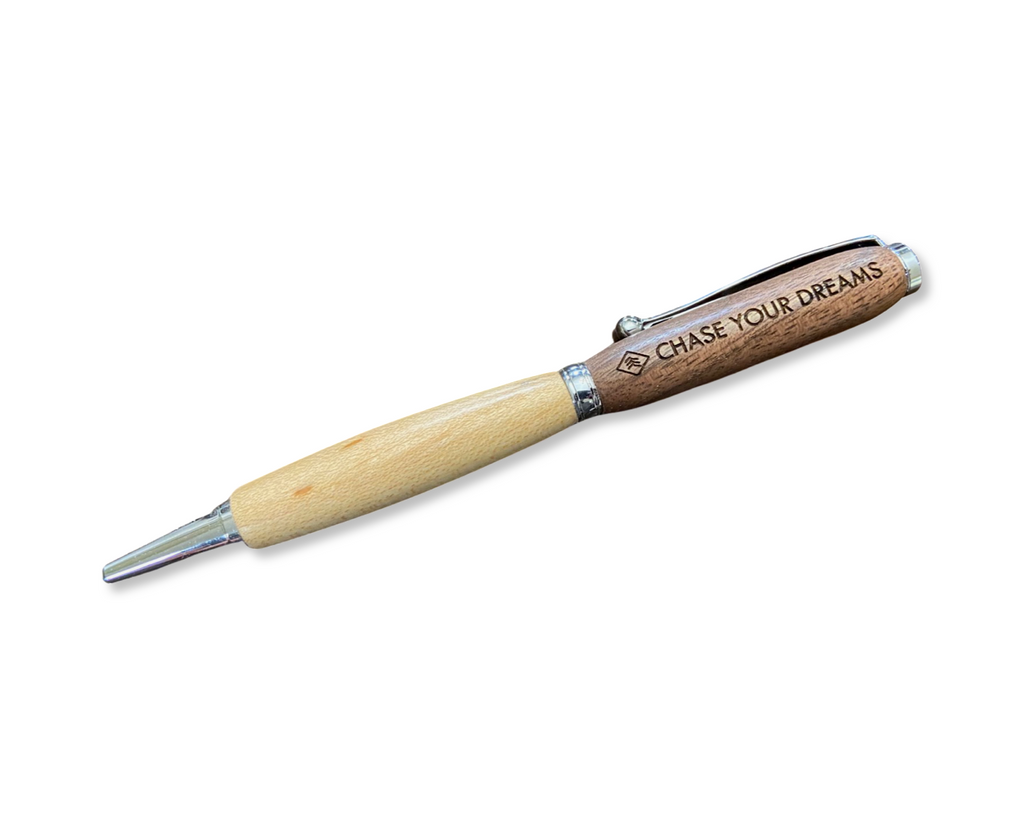 "Chase Your Dreams" Wood Pen - carved from broken baseball bats
"Chase Your Dreams" Wood Pen - carved from broken baseball bats
$65.00
A pen carved from broken baseball bats.
This product was carved from broken baseball bats used by semi-pro and professional baseball players chasing their dreams of making it to the big leagues.  Chasing dreams isn't always easy.  It's a tough road often filled with adversity.  This product, reclaimed out of brokenness, is designed to encourage and remind someone to never give up on their dreams; both on and off the field. 
The top half of the pen consists of your choice of stock black walnut, mahogany, or red heart wood laser engraved with our 3-Seams logo and the words "CHASE YOUR DREAMS" on the barrel.  The bottom half of the pen consists of wood carved from broken baseball bats.  The pen is about 5" long, comes with chrome hardware and packaged in a black paper gift box.  Writes with black ink that can be replaced over time.  Product crafted in Michigan.  
Lead time:  Pens begin shipping the last week of February and then within 3-5 business days from order date thereafter (while supplies last).  
BONUS:  Each pen will also come with a postcard picturing broken baseball bats on the front and encouraging words on the back that bring out the passion behind the pen.