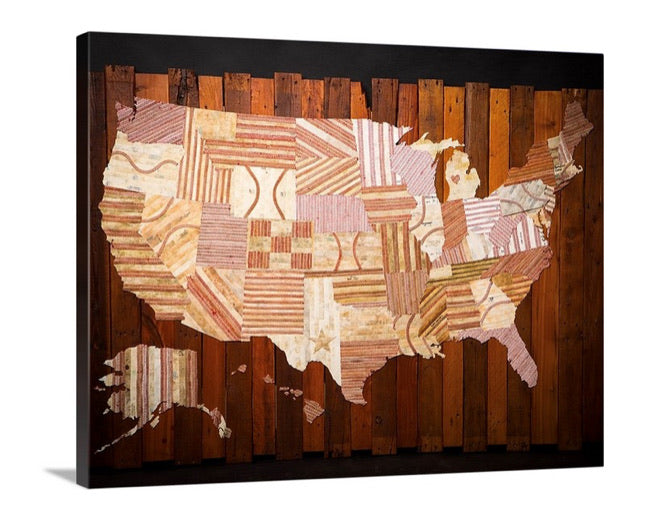 "America at the Seams" LE/#d Canvas Prints
"America at the Seams" LE/#d Canvas Prints
$125.00
Description:  These professionally photographed canvas prints beautifully capture the "America at the Seams" artwork in vivid color.  Each canvas print comes signed in gold pen and individually numbered by Artist Nathan Rueckert.  The 16x20 prints are #d/500 and 20x30 prints are limited to only 100.  Each are backed with a black mat dustcover and ready to hang with sawtooth hanger.  
Background:  The image on the fine art canvas prints is a map of the United States made entirely from used tattered baseballs obtained from 50 different persons with powerful stories of how baseball bring America together.  If you want more information on these stories, I would highly encourage you to purchase the accompanying hardcover book here.  Signed copies are still available. 
Proudly printed in the USA.