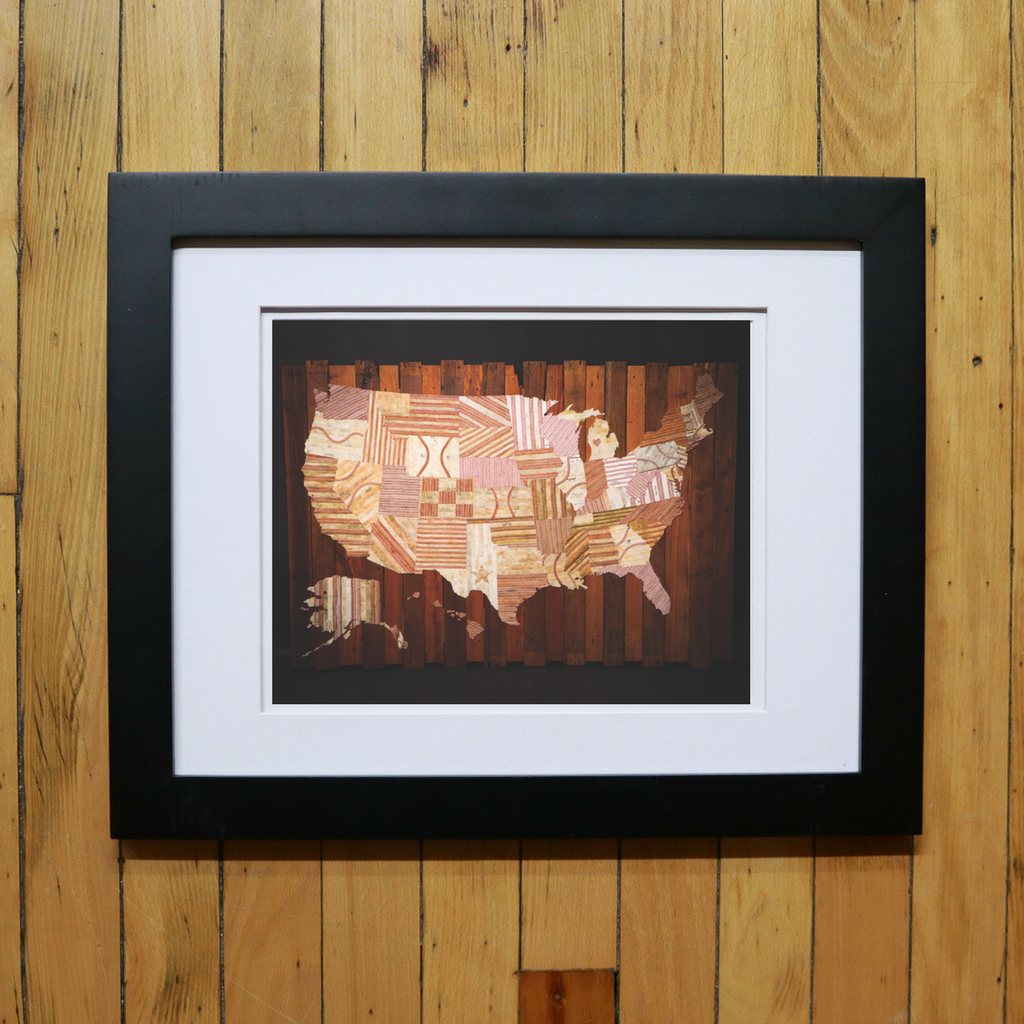 "America At The Seams" Print of Artwork
"America At The Seams" Print of Artwork
$59.95
A print of the original "America At The Seams" artwork. 
This photographed image is of the one-of-a-kind artwork that is a 5-foot wide map of the United States titled "America At The Seams," created by Baseball Seams Co. artist, Nathan Rueckert.
The "America At The Seams" artwork took just over 1 year to produce and was created from more than 350 used baseballs obtained from 50 people in 50 states who have an inspirational story of how baseball unites America.  The artwork project originated as a successfully funded Kickstarter in April 2016 and made its debut at the National Baseball Hall of Fame & Museum in Cooperstown, NY at the 29th Annual Cooperstown Symposium.
Product Sizing:
The photographed image is printed on watercolor textured paper that is 12"x18", giving the printed image a natural white border.  They are double matted and framed to a finished size of 11"x14" with your choice of a black or walnut finish. 
Each print comes titled and autographed by Nathan
.