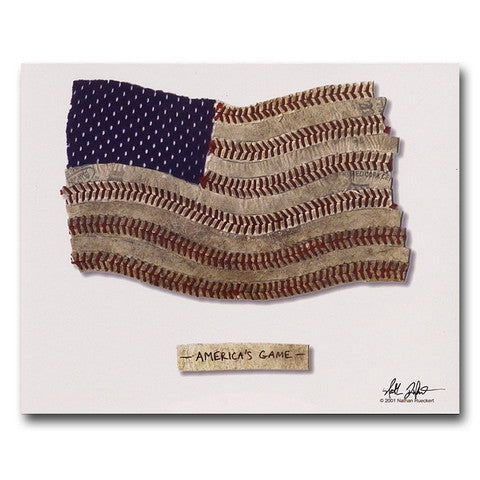 "America's Game" 8x10 Baseball American Flag Lithograph Print
"America's Game" 8x10 Baseball American Flag Lithograph Print
$11.95
A print of the original "America's Game" artwork. 
This three-dimensional photographed image is of the very first piece of artwork created by Baseball Seams Co artist, Nathan Rueckert.
The flag was created out of three used baseballs and a swatch of blue mesh from a baseball jersey, and we've turned the photograph into a lovely lithographic print, perfect for gifts or for your own decor.
Each print is autographed by Nathan, and includes a short write up that explains his passion behind the art. Various matting and framing options available.