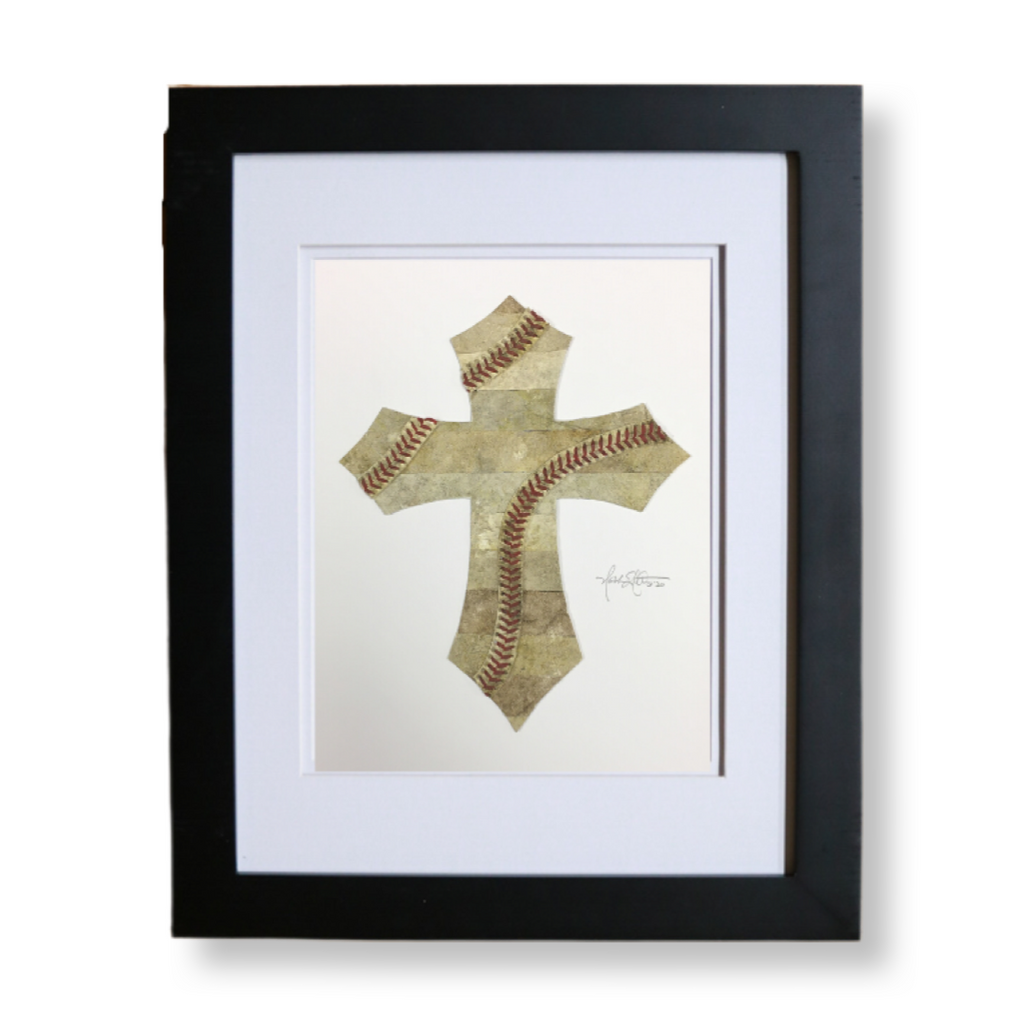 "Two Seam Cross" Original Artwork
"Two Seam Cross" Original Artwork
$120.00
God's love for us reimagined through the lens of baseball.
Never before has a single image more clearly captured the love of baseball and God's love for us - a cross made from the rugged, worn seams of actual used baseballs.
The Two-Seam Cross artwork is approx. 5"W x 7"H mounted on a 8"W x 10"H white mat in an 11"W x 14"H walnut brown or black frame.  We source thousands of used baseballs annually from all levels of play - from youth leagues to professional.  As such, each cross will look uniquely different with scuff marks, grass stains and ball markings.  
Current Lead Time:  1-2 weeks until shipment.