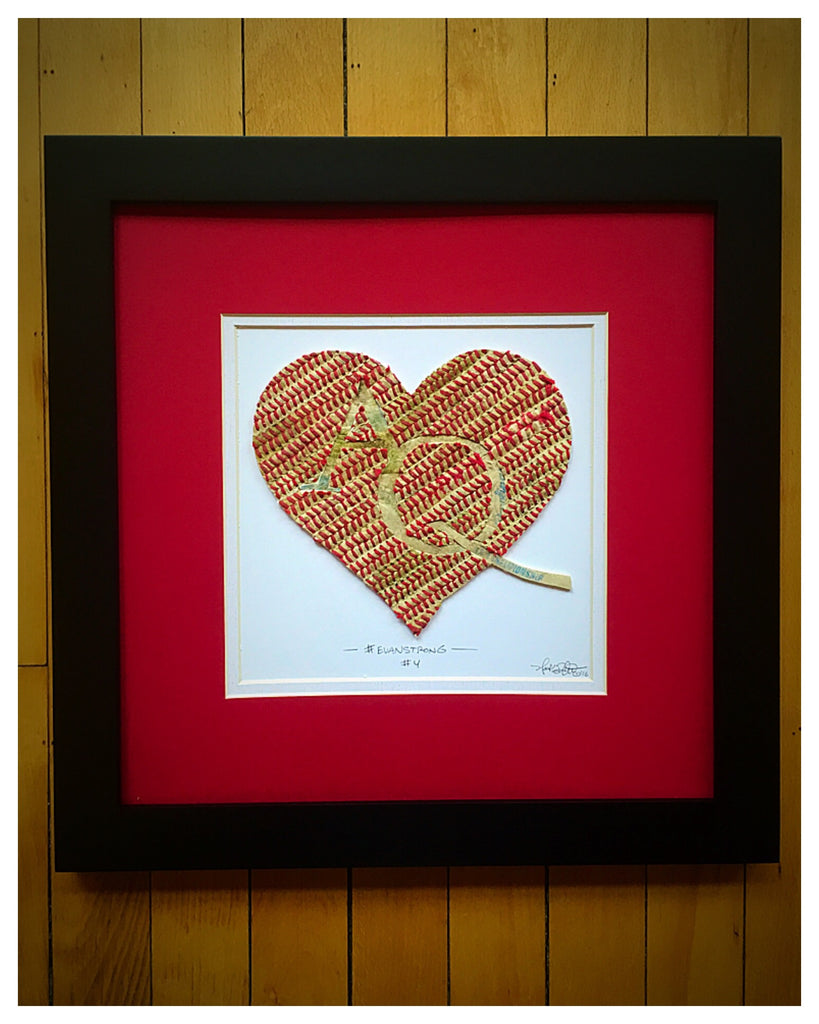 Custom Artwork Order
Custom Artwork Order
$250.00
Honor your special memories through baseball artwork!
Whether you follow a local little league or high school team, have a company logo you'd like to celebrate, or want to immortalize the patch from your favorite team, reach out to us and we'll work with you to find the best way to celebrate your memories through an original piece of baseball artwork.
Here's what you need to know
Please email Nate@baseballseamsco.com with your custom request. If you've been sent this link to purchase based on your custom piece specifications, please verify you have the correct option chosen from drop down based on your order.  Please refer to your order email in the "Special Instructions" section at checkout. Commissioned pieces are not subject to our return policy, so please place your order carefully.
Current Lead Time:  Due to holiday demand, you can expect to receive this commissioned piece within 3-5 weeks of ordering.  If this is a time sensitive order, please indicate the date you "need to receive this by ____" in the Special Instructions section at checkout and we will try our best to accommodate.
About the Artist
For more information about Nate and Baseball Seams Co., check out our story.
Disclaimer
Please note that since each artwork is individually crafted from used tattered baseballs, each artwork is uniquely different in color and appearance with scuff marks and dirt stains. In addition, some pieces of art may contain pieces of wording of the baseball manufacturer, league or associations.  Nathan Rueckert and The Baseball Seams Co., LLC is not sponsored, licensed, endorsed, or affiliated in any way by any baseball manufacturers, professional baseball leagues or competitive associations.