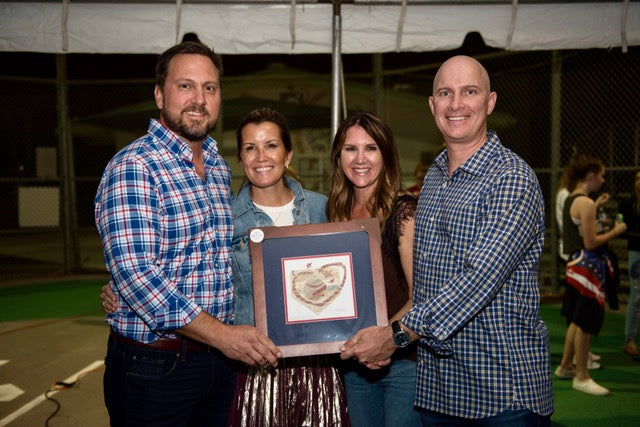 Miracle League Logo - Original Artwork Made from Actual Used Baseballs
Miracle League Logo - Original Artwork Made from Actual Used Baseballs
$149.95
The "Miracle League" logo made entirely from seams and leather of used baseballs.  Pricing below varies depending on size of the artwork and the types of matting and frames used.  Custom size and pricing available upon request.  Email nate@baseballseamsco.com.  
Bulk pricing also available upon request. 
10% of gross proceeds from this product listing will be donated annually to the Miracle League organization.