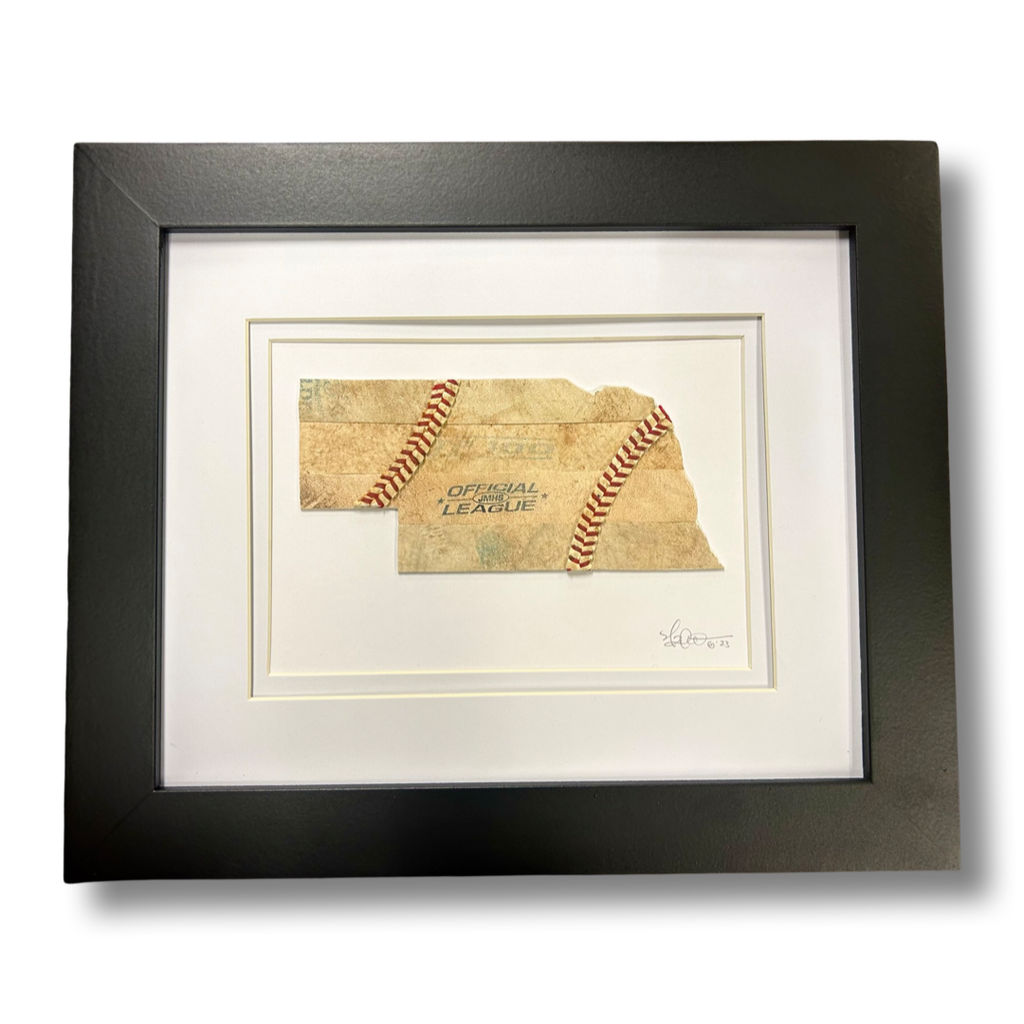 Nebraska Baseball Artwork - Made from Reclaimed Baseballs
Nebraska Baseball Artwork - Made from Reclaimed Baseballs
$125.00
The state of Nebraska reimagined through the lens of baseball. ♥️
Handcrafted from actual used baseballs by Artist, Nathan Rueckert of Sioux Falls, SD.  Artwork measures approximately 6.5" wide and comes double matted to 8x10.  
We source thousands of baseballs annually from all levels of play - from youth leagues to professional.  As such, each artwork looks uniquely different with scuffs, grass stains, and ball markings.  
For custom requests (i.e. larger artwork, different matting or framing color, or if you are sending in your own baseballs), please email info@baseballseamsco.com for a quote. 
Please allow 1-2 weeks lead time.  For rush requests, please email info@baseballseamsco.com to see if we can accommodate.