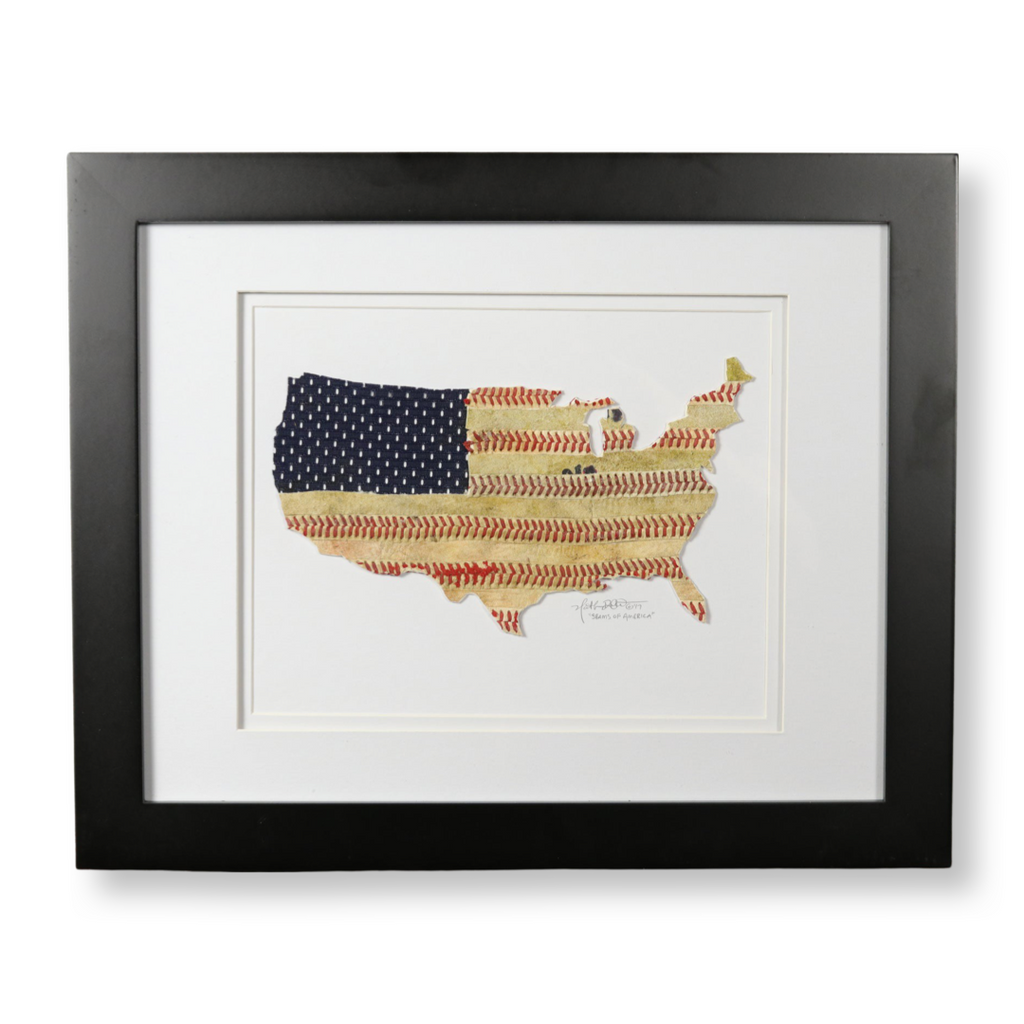 "Seams of America" Original Baseball Artwork
"Seams of America" Original Baseball Artwork
$165.00 $200.00
Our nation - united by the seams of real, used baseballs.
This artwork beautifully combines the love of baseball and love for America into a single, moving image; an outline of America carefully crafted from the seams and leather of scuffed and muddied baseballs, paired with a swatch from blue mesh baseball jersey.
We source thousands of baseballs from all levels of play - from youth to professional. Each piece is signed by the artist and then mounted on an 8"H x 10"L piece of white mat board.  Variety of framing options available. 
Current Lead Time:  You can expect to receive this hand-crafted piece within 1-2 weeks of ordering.  If this is a time sensitive order, please indicate the date you "need to receive this by ____" in the Special Instructions section at checkout and we will try our best to accommodate.