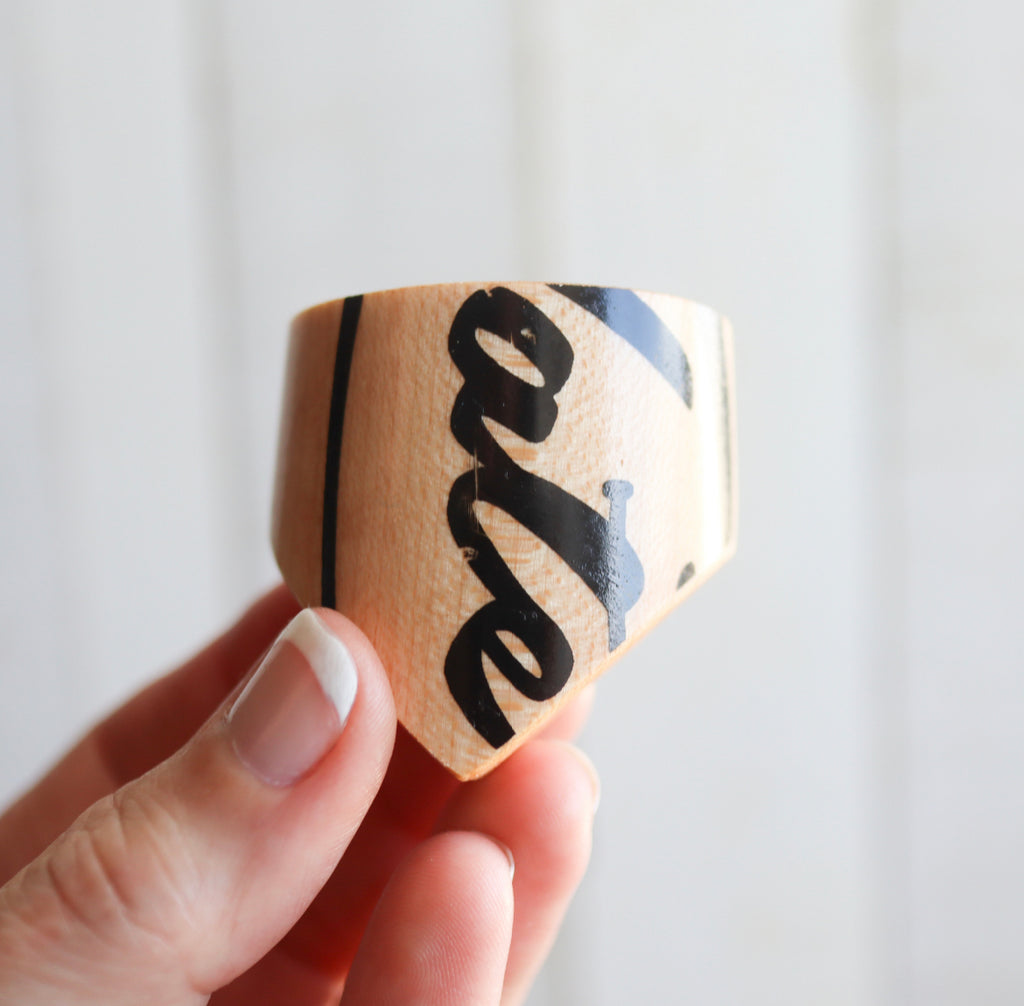 Small Batch No. 9 Baseball Bat Pocket Homes
Small Batch No. 9 Baseball Bat Pocket Homes
Sold Out
Bring home with you wherever you go.
Product Description:  these small pocket sized home plates were carved from 20 broken baseball bats as part of our 9th small batch collaboration with Dennehey Design.  These bats were cracked, cleated, and worn down.  But the wear and tear experienced by these bats are what make these one-of-a-kind keepsakes so beautiful.  They are designed to inspire, encourage, and connect you with people that you love.  These are in stock and ship within 3-5 business days.  
The hearts are between 1" and 2"  in size; each uniquely different. Each comes with a postcard picturing some of the original bats used to create the hearts and a note explaining our passion behind the product.  They ship in a protective gift pouch.