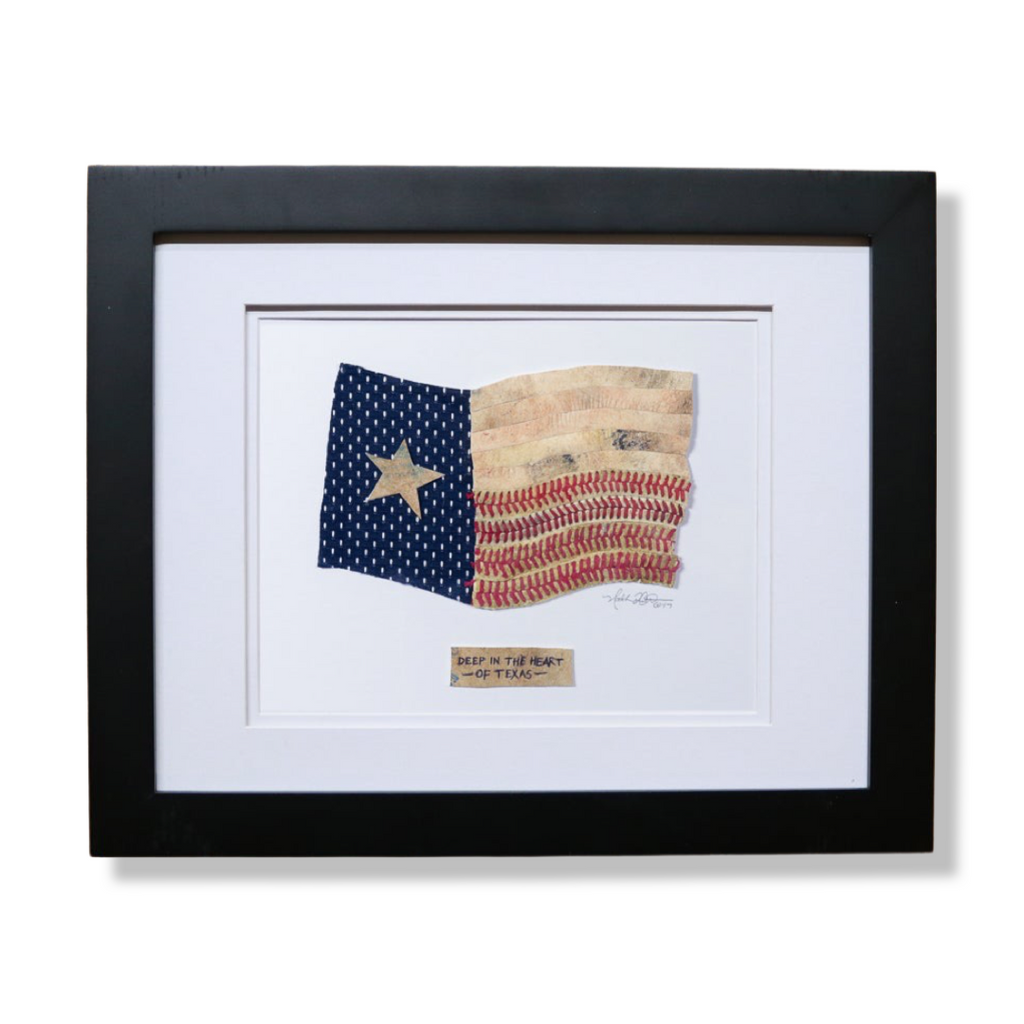 "Texas State Flag" Original Artwork
Texas State Flag Handmade from Baseballs Artwork
$149.95
Baseball is "Deep In the Heart Of Texas"
Our Texas State Flag artworks are carefully hand-crafted from the seams and leather of actual used baseballs and a swatch of navy baseball jersey.  
The piece beautifully combines the love of baseball and your Texas pride in one unique image and is titled "Deep in the Heart of Texas." 
All artworks are hand-signed by the artist, Nathan Rueckert. Each flag is mounted onto an 8" x 10" piece of mat board and comes double matted and framed to an 11" x 14" finished size. Choose your frame and matting colors. 
We source thousands of baseballs annually from all levels of play - from youth leagues, high schools, colleges, and professional.  As such, every artwork looks uniquely different with scuff marks, grass stains, and ball markings.  
Current Lead Time:  You can expect to receive this hand-crafted piece within 2-3 weeks of ordering.  If this is a time sensitive order, please indicate the date you "need to receive this by ____" in the Special Instructions section at checkout and we will try our best to accommodate.