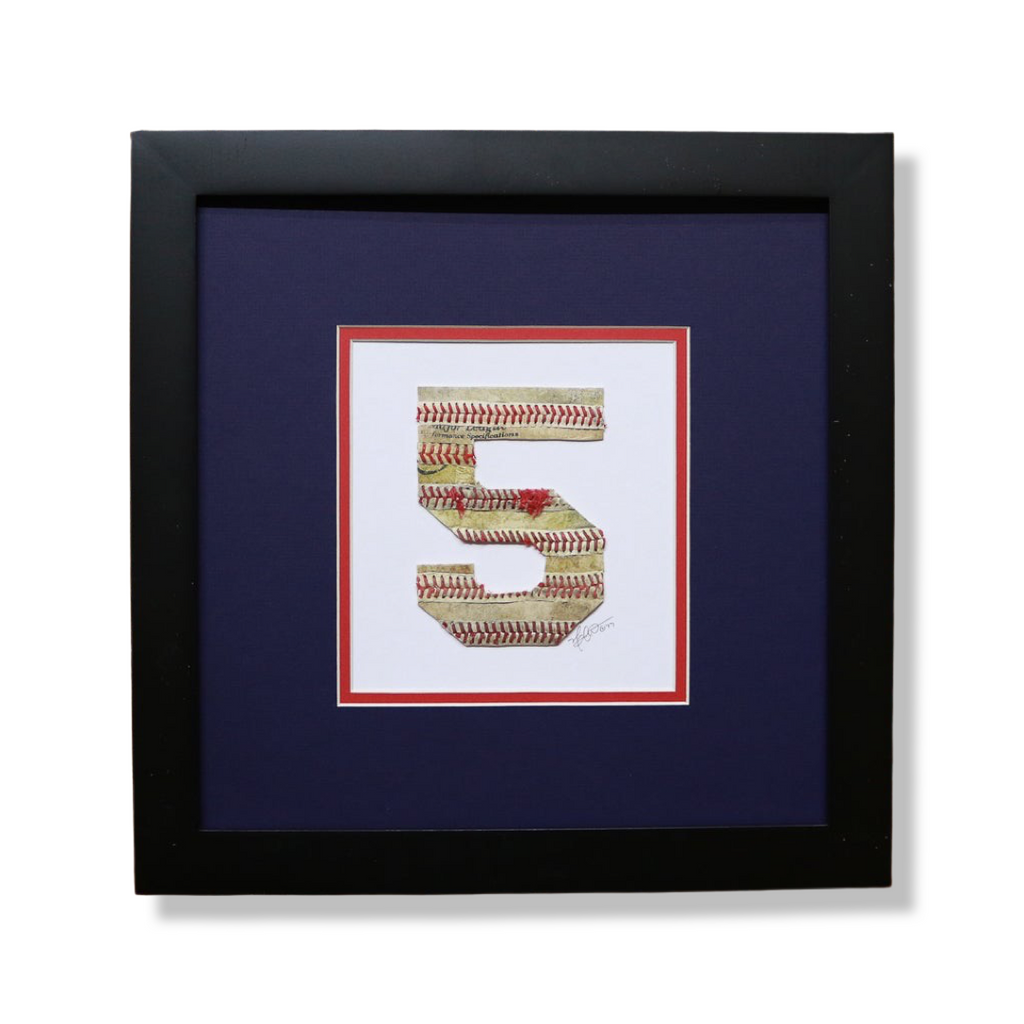 Custom Uniform Number
Custom Uniform Number
$125.00
Original baseball art, customized for you!
Every baseball player's number is synonymous with a field position, or a number within the batting lineup. It's the player's identity.
This custom artwork is the perfect way to pay homage to a number that represents the hard work and dedication on the field. Share with us how you want that number to be portrayed and we will create a piece of custom artwork, made to your exact instructions.
Two sizes and plenty of options
Large Frame: An approximately 4.5" x 7" mat, mounted in a 12" x 12" frame. This size includes an option for circle-cut or square-cut matting.
Small Frame: An approximately 3"

 x 

4.5" mat, mounted in an 8" x 8" frame. This size may only be paired with square-cut matting.
Please indicate the number(s) and matting colors you would like in the "Special Instructions" section at checkout. *If you are choosing the 12x12 frame option, please also indicate here whether you would like square-cut or circle-cut matting.
Please email Nate@baseballseamsco.com with any additional questions. Commissioned pieces are not subject to our return policy, so please place your order carefully.
Current Lead Time:  You can expect to receive your artwork within 3-4 weeks of ordering.  If this is a time sensitive order, please indicate the date you "need to receive this by ____" in the Special Instructions section at checkout and we will try our best to accommodate.
About the Artist
For more information about Nate and Baseball Seams Co., check out our story.