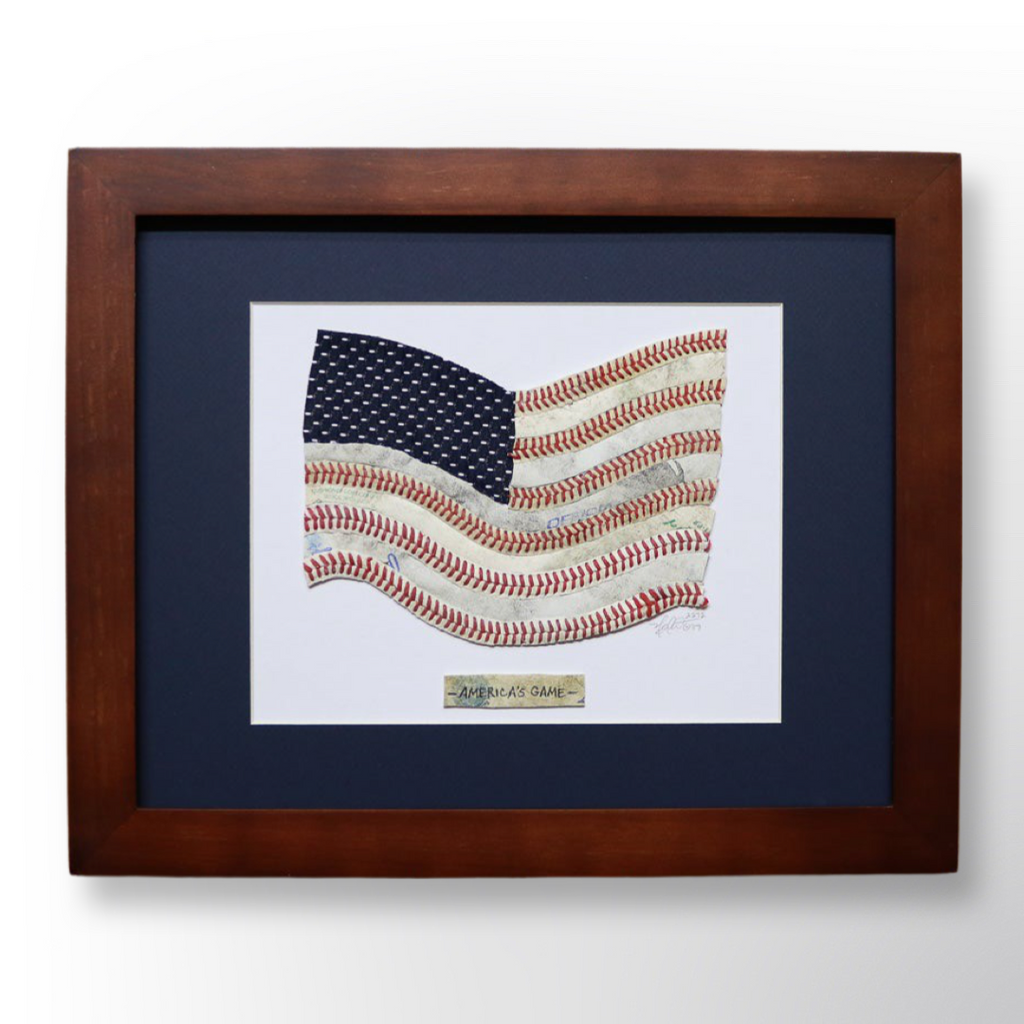 "America's Game" Original Baseball American Flag Artwork
"America's Game" Original Baseball American Flag Artwork
$99.00 $125.00
Each piece is created from the seams of real, used baseballs.
As previously seen in the National Baseball Hall of Fame and SkyMall Catalog, this is the cornerstone artwork that started it all more than 20 years ago by Artist, Nathan Rueckert.

This artwork beautifully combines the love of baseball and love for America into a single, moving image: an American flag carefully crafted from the seams and leather of three scuffed and muddied baseballs, paired with a swatch from a blue mesh jersey. 

More than 2,700 of these pieces have been hand-crafted and sold over the past 22 years; each being individually signed and numbered in an open ended edition.

The artwork is mounted on an 8"H x 10"L piece of white mat board with a variety of framing options being available below. 
Each artwork looks uniquely different due to the wear and tear of the baseballs used.  We source thousands of baseballs annually from all levels of play - from youth leagues to professional.