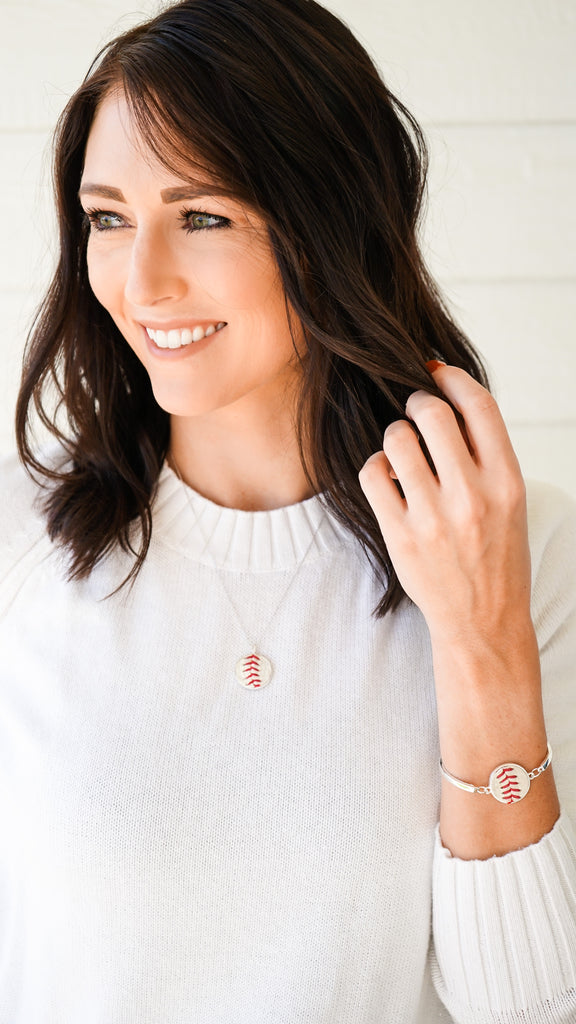 Baseball Seam Dainty Chain Pendant Necklace
Baseball Seam Dainty Chain Pendant Necklace
$20.00 $29.95
Real baseballs, straight from the field to you!
Your Baseball Seam Pendant necklace is made by hand from a baseball that started its life on a little league, high school, or college baseball field somewhere in the United States.
It includes a 20mm wide baseball pendant suspended on a dainty, 18in dainty rolo chain necklace, made of a lead- and nickel-free zinc alloy with a silver color finish.
Take care.
Please note it is costume jewelry and should never be worn into the shower or exposed to water, and stays in its best condition if you wear it above clothing.