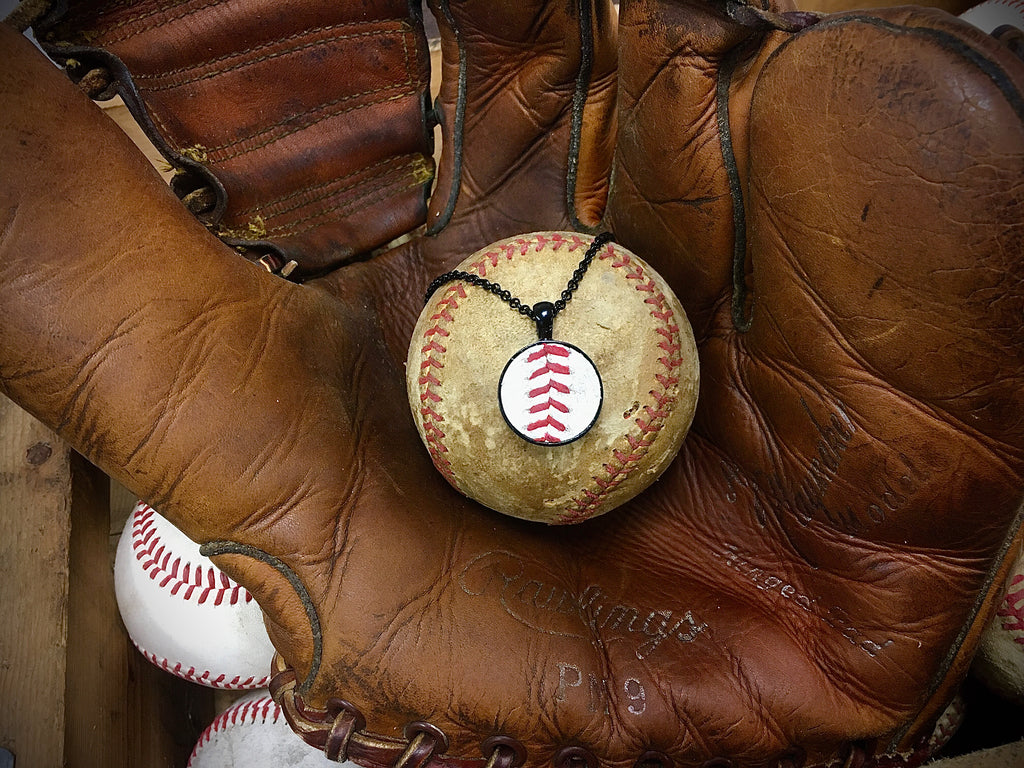 Jet Black Baseball Seam Pendant Necklace
Jet Black Baseball Seam Pendant Necklace
$20.00
This necklace contains actual pieces of gently used baseballs with red stitching.
The circular piece of baseball leather and seams is 20mm in diameter (about the size of a nickel) and comes on a 18" long rolo chain necklace.  When worn, the pendant hangs approximately 9" from the lobster clasp. Pendant metal is made of zinc alloy and is lead and nickel free. This product was proudly handcrafted in South Dakota.
Take care.
Please note it should never be worn into the shower or exposed to water, and stays in its best condition if worn above clothing. 
Vintage baseball glove and used baseball pictured are not included.  
Current Lead Time: 
This item is ready-to-ship. You can expect to receive this hand-crafted piece within 5-8 business days.  If this is a time sensitive order, please indicate the date you "need to receive this by ____" in the Special Instructions section at checkout and we will try our best to accommodate.