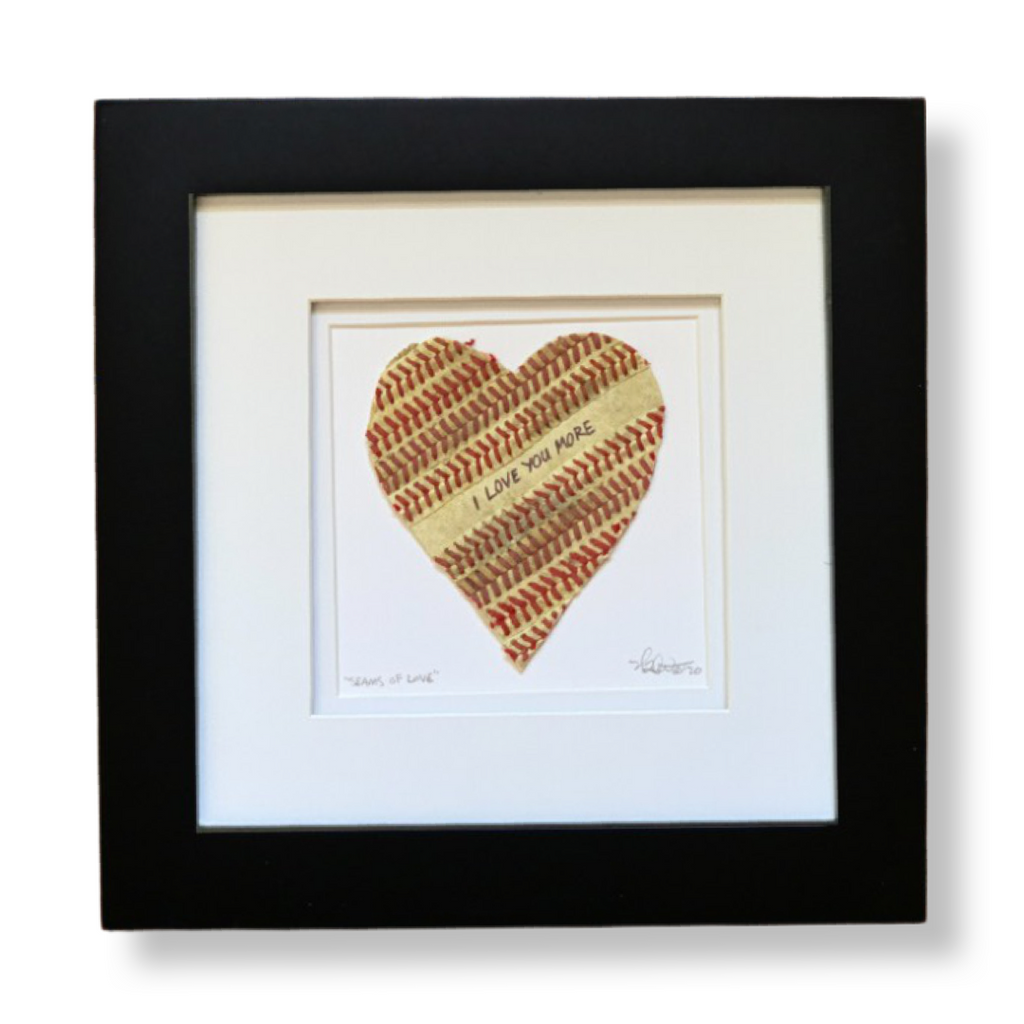 "Seams of Love" I LOVE YOU MORE Artwork
"Seams of Love" I LOVE YOU MORE Artwork
$125.00
A Baseball Seams Heart artwork, customized with your story.
This beautifully handcrafted, custom artwork is fashioned in the likeness of a heart, to bring out the love of baseball in a unique and meaningful way.
Each piece will include the phrase "I LOVE YOU MORE" on the leather strip of baseball unless otherwise noted.
Each piece in this series is made from the seams and leather of actual used baseballs. This artwork creates the perfect gift idea for weddings, anniversaries, birthdays for the baseball fan in your life that you love!
Each artwork is mounted on white within a 5"x5" opening and is double matted to 8"x8" outer dimensions. Frame color choice of White, Walnut, or Black. 
Current Lead Time:  You can expect to receive your custom, hand-crafted piece within 1-2 weeks of ordering.  If this is a time sensitive order, please indicate the date you "need to receive this by ____" in the Special Instructions section at checkout and we will try our best to accommodate.