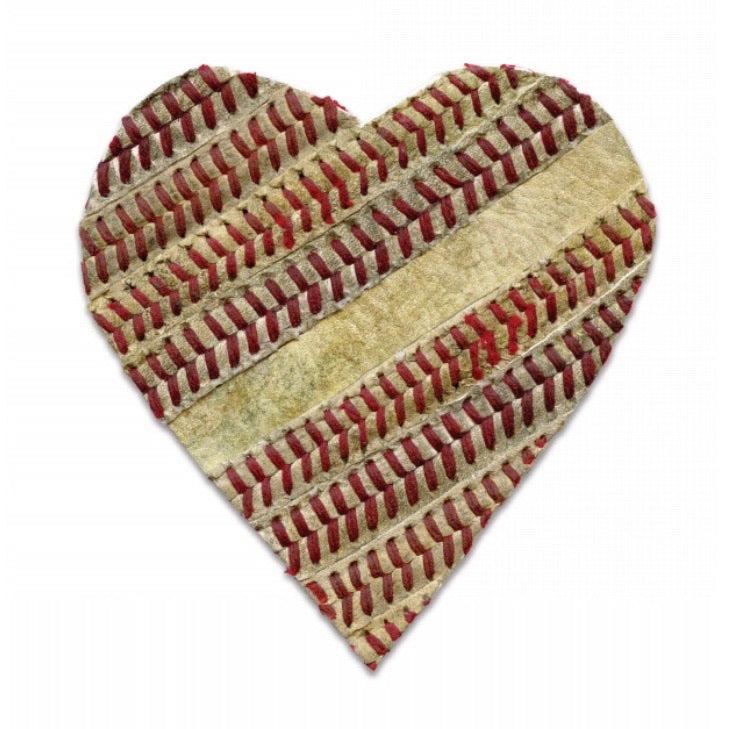 Customizable Baseball Heart Print in 10x10 White Matting
Customizable Baseball Heart Print in 10x10 White Matting
$20.00
This fully customizable baseball heart print gives you the opportunity to give encouragement to someone you love.  The open-ended edition print comes matted to 10"x10" and is available for immediate shipment with FREE customization. Artist Nathan Rueckert will hand-inscribe and sign all inscription requests, similar to the examples pictured.  Inscriptions are limited to approximately 25 characters.  Some great inscription examples include:
- CHOOSE LOVE
- I LOVE YOU MORE
- Wedding Date and Name
- The Smiths EST. 2015
- KEEP HOPE.
- Name + Name = LOVE
- Will you marry me?  :)
- Happy Fathers Day! 
- Thank you.
These make great gifts for anniversaries, Mothers Day, Fathers Day, weddings, or just because.  The image is printed on 130# smooth white card stock and come matted in white to 10"x10" and polybagged.  Printed in and shipped from South Dakota, USA. 🇺🇸
Shipping is free on all orders over $40.  
Important Note:  this is a printed image; not an actual original artwork made from baseball materials.  To view original artwork options, please visit our "Seams of Love" collection.  
Current Lead Time:  You can expect to receive this within 2 weeks of ordering. 
About the Artist
For more information about Nate and Baseball Seams Co., check out our story.
Bulk Pricing
For bulk pricing related to wholesale or fundraising requests, or any other general artwork inquiries, please email Nathan directly at nate@baseballseamsco.com for more info.