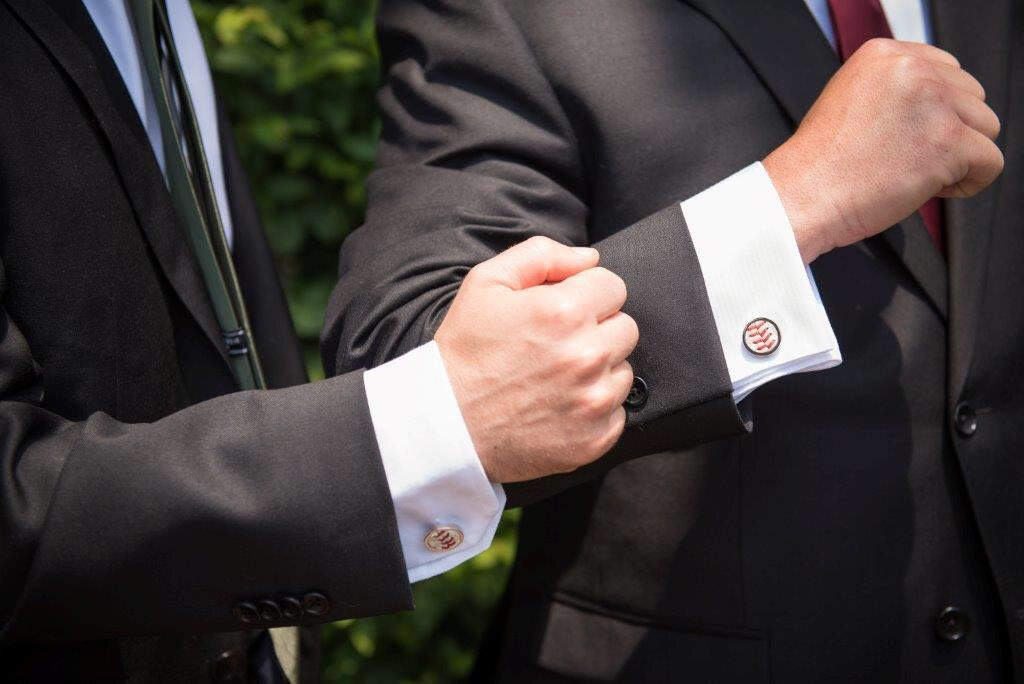 Baseball Seam Cufflinks
Baseball Cufflinks - Made with Actual Used Baseballs
$35.00 $40.00
The perfect gift for your favorite baseball fan!
Add a baseball spin to your next formal event.
These cufflinks are made from baseballs that earned their scuffs and marks on the field of a high schools, little leagues, or college somewhere in the United States. Each cufflink set is carefully crafted by hand, here in South Dakota and are delivered in a beautiful black gift box.
The variations mean they're one-of-a-kind.
You'll notice the seams and leather may have color variation or slight fraying but that's because these cufflinks are the second lives for these baseballs. So depending on the length of time that baseball spent on the field or in contact with the soil, the baseball portion of your cufflinks will vary in color.