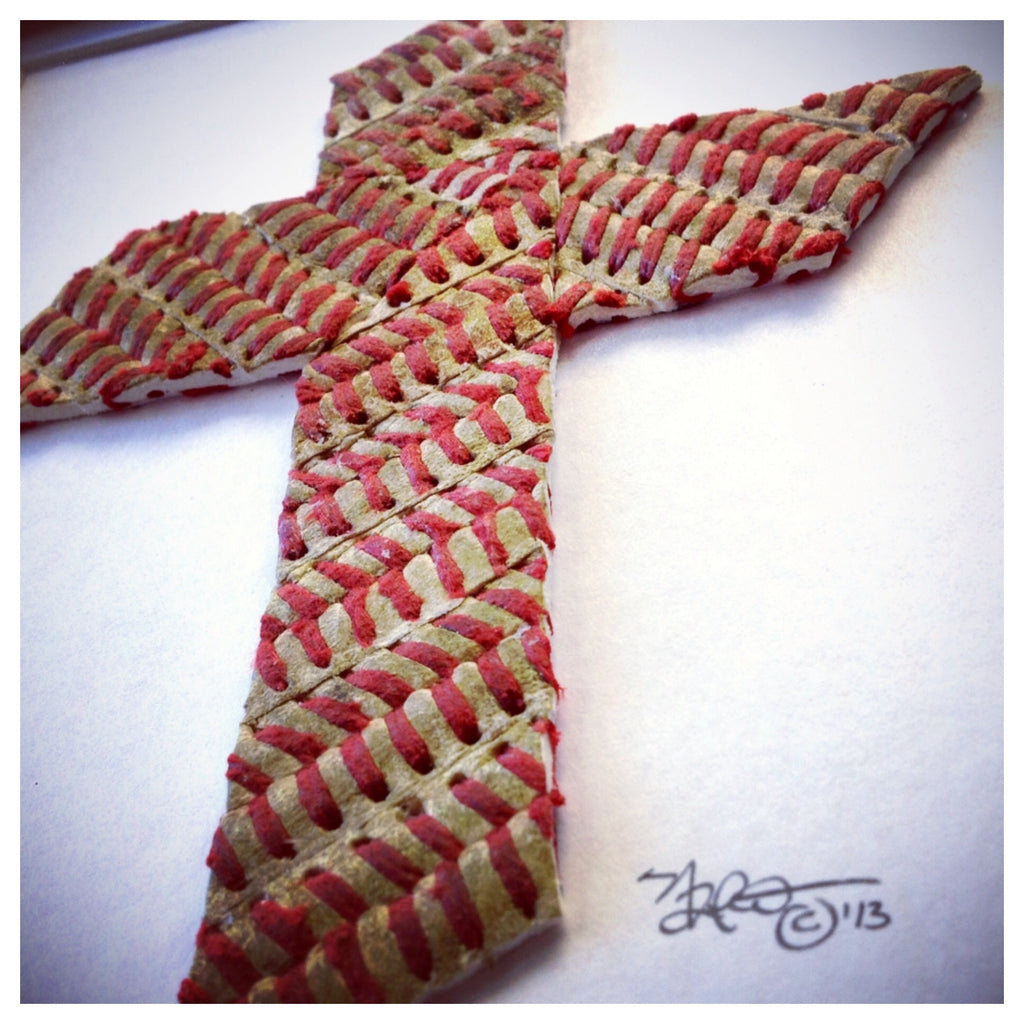 The Baseball Cross - Original Artwork Made from Actual Used Baseballs
The Baseball Cross - Original Artwork Made from Actual Used Baseballs
$95.00
God's love for us through the lens of baseball.
Never before has a single image more clearly captured the love of baseball and God's love for us - a cross made from the rugged, worn seams of actual used baseballs.
Sometimes a batter sacrifices his at bat through a bunt or pop fly that does the batter himself no good, but advances a teammate for the good of the team.  This imagery reflects what Jesus did for us on the cross.
Make it your own.
Each cross is made to order and customized to your specific instructions. The cross artwork is 4"W x 5"H mounted with scripture in a 5"W x 7"H double mat in an 8"W x 10"H frame. A number of scripture verses have been pre-populated in the drop down selections, but if you prefer a specific translation or a different verse, please choose "OTHER" and type it out in the "Special Instructions" section at checkout.
Current Lead Time:  You can expect to receive this hand-crafted piece within 1-2 weeks of ordering.  If this is a time sensitive order, please indicate the date you "need to receive this by ____" in the Special Instructions section at checkout and we will try our best to accommodate.