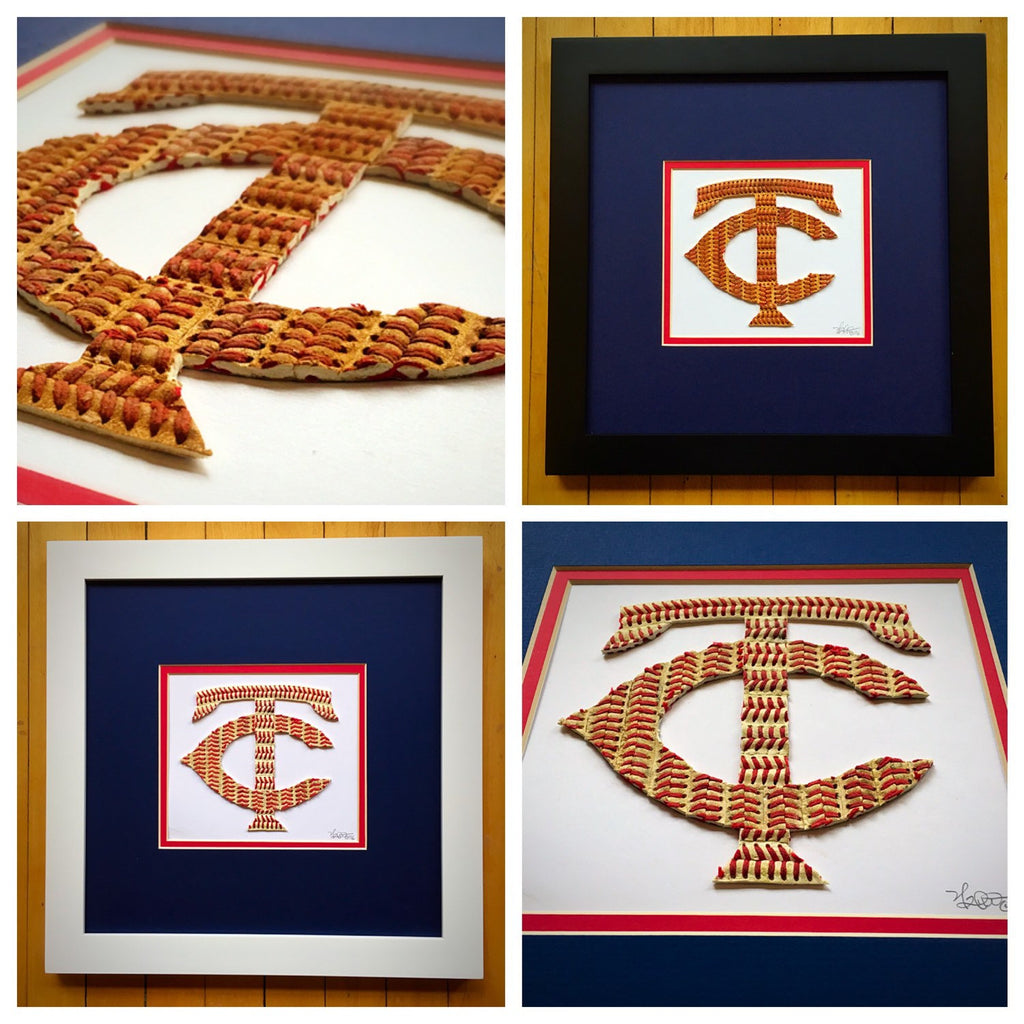 Custom Team Logos
Custom Team Logos
$159.95
Original Baseball Seams Artwork, customized with your team's logo!
These commission one-of-a-kind pieces are the perfect gift for the baseball lover in your life that's impossible to shop for, or just a great way to show off your team pride!
Each logo is created entirely by hand from the seams and leather of used baseballs and then double matted and framed in team colors. The logos are usually created to be a 5" x 6" size and are then mounted in a 12" x 12" frame.  Used baseballs are sourced from youth, high school, and college programs from all over the country. 
Make it 100% theirs (or yours!)
Select from the options in the drop down section below to choose your team's logo. If you don't find what you're looking for, or if you are looking for a local team, send an email to nate@baseballseamsco.com and we'll do our best to accommodate your request! If we can fulfill that request, be sure to type it out within the "Special Instructions" portion of your online order.
We do reserve the right to deny requests for any reason. Commissioned pieces are not subject to our return policy, so please place your order carefully.
Current Lead Time:  2-4 weeks, depending on the project. 
About the Artist
For more information about Nate and Baseball Seams Co., check out our story.
Disclaimer
Please note that since each artwork is individually crafted from used tattered baseballs, each artwork is uniquely different in color and appearance with scuff marks and dirt stains. In addition, some pieces of art may contain pieces of wording of the baseball manufacturer, league or associations.  Nathan Rueckert and The Baseball Seams Co., LLC is not sponsored, licensed, endorsed, or affiliated in any way by any baseball manufacturers, professional baseball leagues or competitive associations.