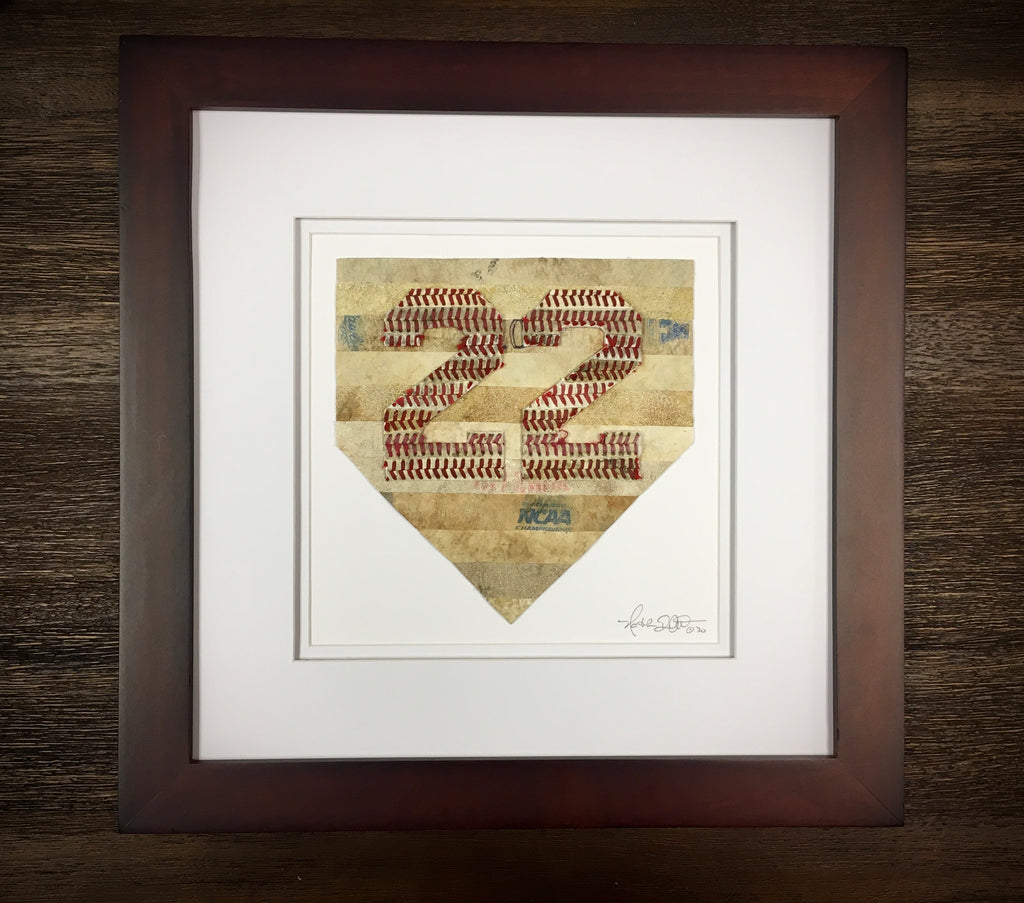 Home Plate with Jersey Number
Home Plate with Jersey Number
$200.00
Instructions:  Insert desired 1 or 2 digit jersey number at checkout in the Order Notes.  
Each artwork is reclaimed entirely from used white leather and red seams of used baseballs.  The home plate is approx. 7" wide and made entirely of used white baseball leather with your jersey number mounted on top in red seams.  
We source thousands of baseballs annually from all levels of play - from youth leagues to professional; making every artwork a unique one-of-a-kind creation.  
Product comes framed and double matted to 12"x12".  Variety of matting and frame colors available.  

Please allow 2-3 weeks lead time.  If order is time sensitive, indicate desired delivery date in order notes at checkout and we will do our best to accommodate.