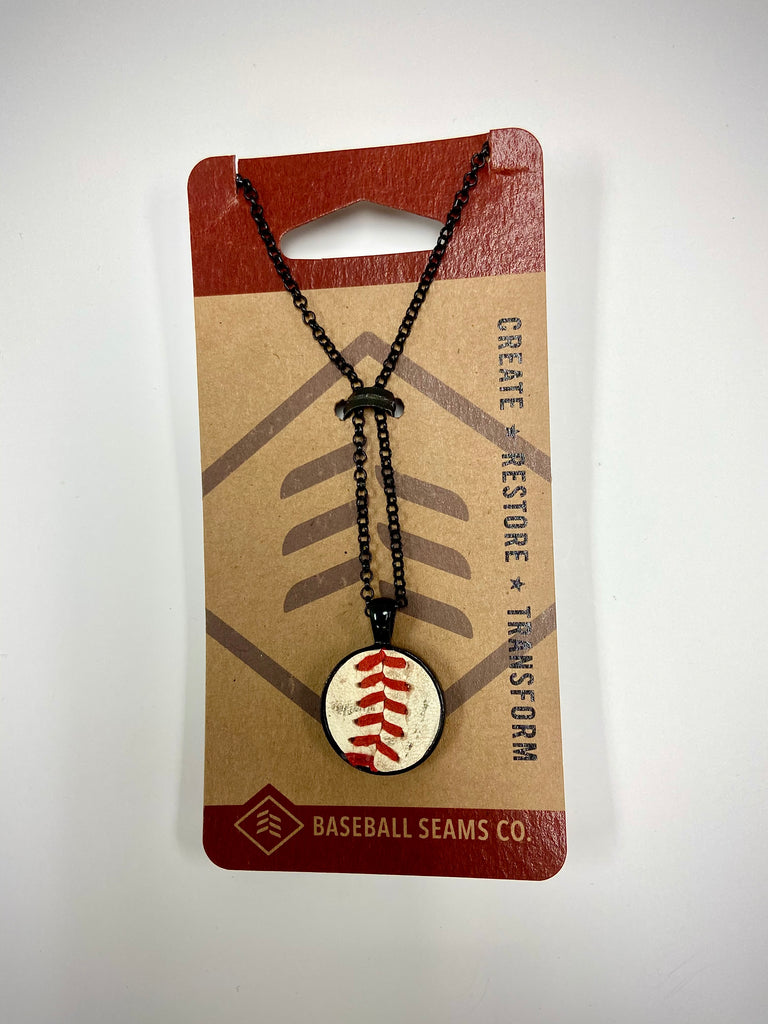 Baseball Seam Pendant Necklace
Baseball Seam Pendant Necklace
$14.95 $20.00
Real baseballs, straight from the field to you!  These Baseball Seam Pendant Necklaces are made by hand from a baseball that started its life on a little league, high school, or college baseball field somewhere in the United States.
It includes a 20mm wide baseball pendant suspended on a 3mm wide, adjustable rolo chain necklace, made of a lead- and nickel-free zinc alloy. Take your pick between an Antique Copper, Gunmetal, and Vintage Brass finish in the drop-down below.

Care instructions:  Please note this product should never be worn in the shower or exposed to water, and stays in its best condition if you wear it above clothing. 
Each necklace has some variation related to the used seams and leather, depending on the length of time that baseball spent on the field or in contact with the soil.