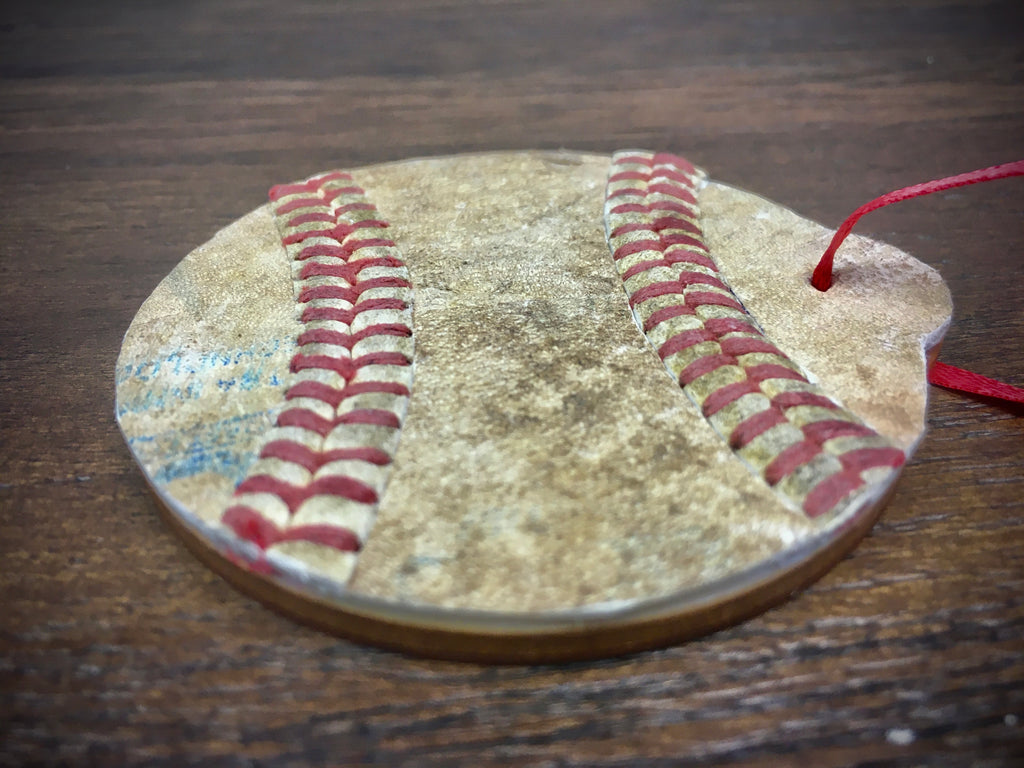 2020 Release - "PLAY BALL" (#d/2020)
2020 Release - "PLAY BALL" (#d/2020)
Sold Out
Our 6th annual Christmas ornament; shaped like a baseball made entirely from used baseball leather and seams.  This ornament was released on 7/1/2020 and is limited to only 2,020 total ornaments.  
"Play Ball" is meticulously handcrafted from used red baseball seams, which are then mounted on birch plywood finished with a beautiful red stain. The ornament comes with a red ribbon loop for hanging on the tree and nicely packaged in a craft gift box.  Each is hand signed and individually numbered by designer, Nathan Rueckert (Founder of Baseball Seams Co).  Produced in St. Louis, MO and shipped from Sioux Falls, SD.  
Christmas is a time for family, reflection and tradition.  Make baseball part of your family tradition this Christmas with our annual ornaments.