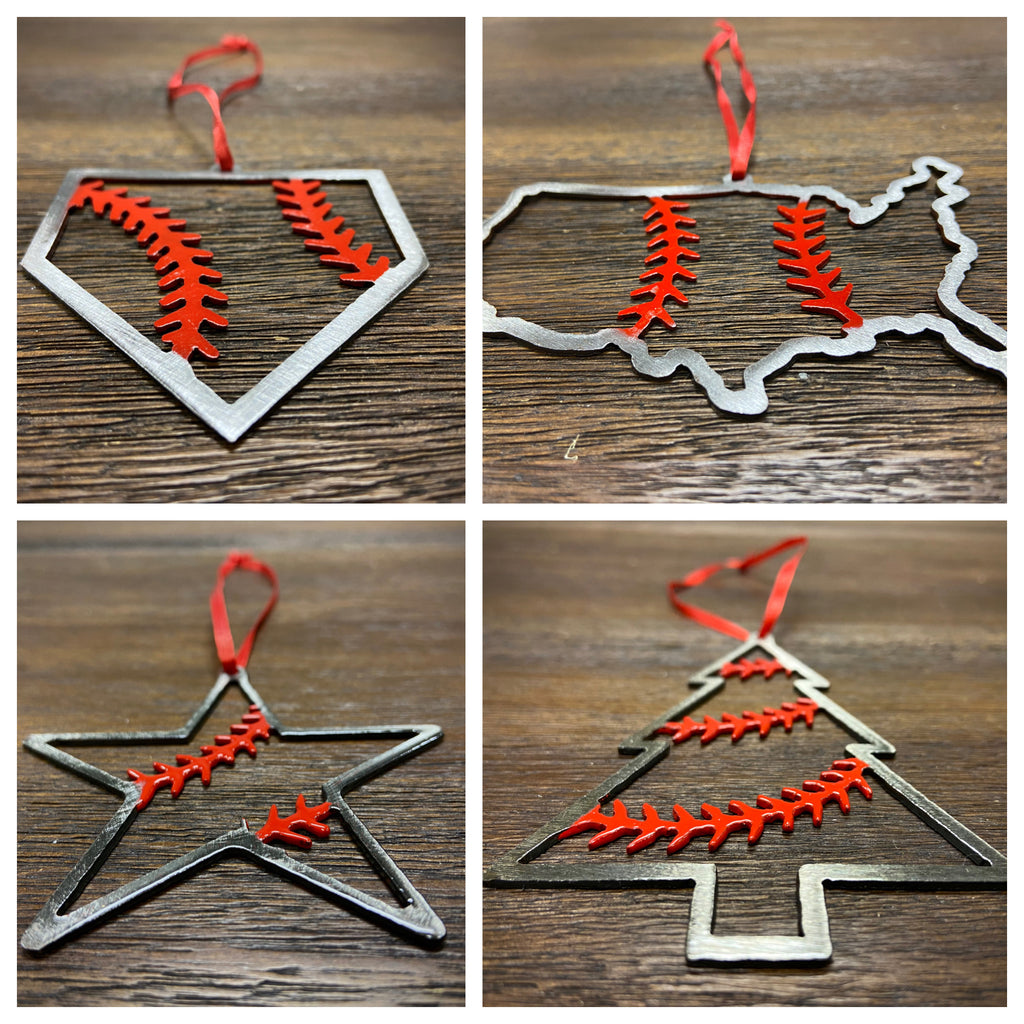 4 Piece Steel Baseball Ornament Set
4 Piece Steel Baseball Ornament Set
Sold Out
All four of our steel ornaments at one low price!  

These ornaments are laser cut from hot rolled sheets of steel manufactured in South Dakota, USA.  Before the steel seams are powder coated, the metal is ground down to bare steel, symbolic of how challenges and adversity in our lives can be part of a refining process that leads to a better tomorrow. 
Want to support American businesses?  Everything about these products screams "Made in America" - from the sourcing of raw steel materials, to the local small business steel cutters, to the product packers and shippers (my family!)....even the marketing, packaging and shipping suppliers are sourced from companies here in the heartland.  
The four ornaments are:
- Steel Home, shaped like a home plate and is 3" wide. 
- Steel United, the outline of America and approximately 4.5" wide.  
- All-Star, shaped like a star and approximately 3" wide. 
- The Tree, a Christmas tree shaped ornament that is 4.5" tall.