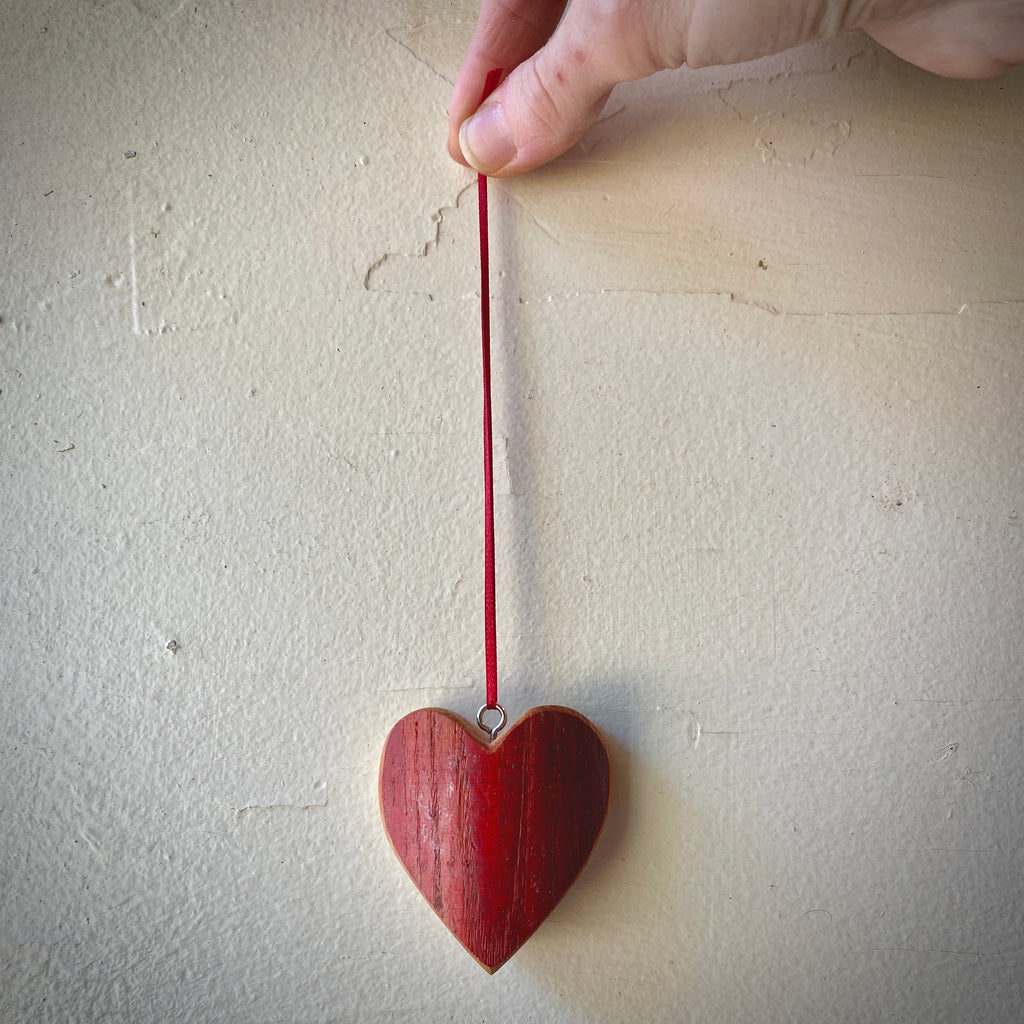 Wood Bat Heart Ornaments
Wood Bat Heart Ornaments
$21.95
Product Description:  This listing is for ONE heart-shaped Christmas ornament that was carved from vintage baseball bats.  These bats were cracked, cleated, and worn down.  But the wear and tear experienced by the bats are what make these one-of-a-kind keepsakes so beautiful.  They are designed to inspire, encourage, and connect you with people that you love.  
Each heart is between 1" and 2"  in size; each being uniquely different.  The backside of each heart is beautifully laser engraved with our 3-Seams logo.  Come in a canvas gift pouch.
Multiple hearts are pictured to show the unique variations of color and appearance.
Standard Hearts are ones that have plain exterior bat wood on the surface that are a variety of solid colors depending on the color of the bat wood.
Premium Hearts have beautiful engravings, markings, names, or logos from the exterior bat wood.  
Lead time:  these are in stock and ready to ship while supplies last.