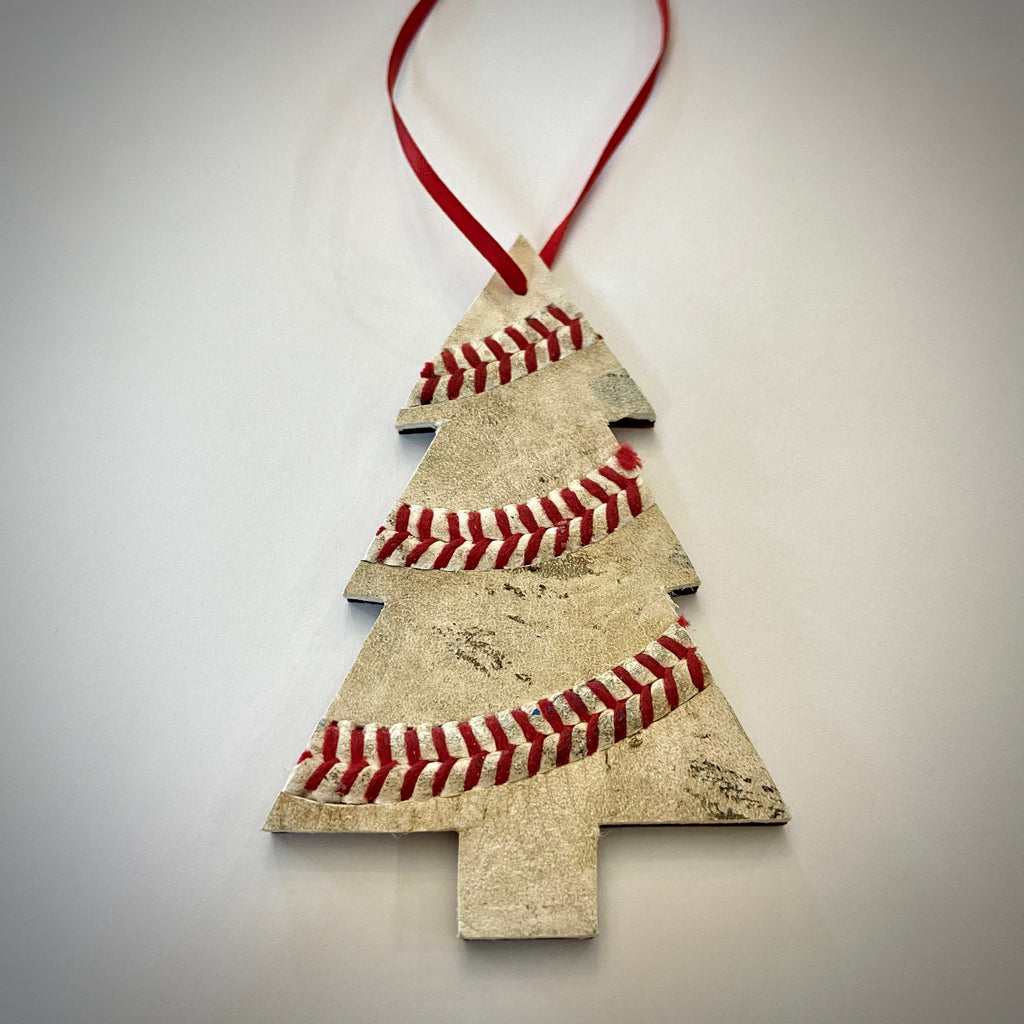 2022 Release - THE TREE Christmas Ornament - made from baseballs
2022 Release - THE TREE Christmas Ornament - made from baseballs
Sold Out
Our 8th annual Christmas ornament release is shaped like a Christmas tree and crafted from used baseball leather and seams.  This ornament was released on 7/24/2022 and is limited to only 2,022 total ornaments.  
This ornament is meticulously handcrafted from used red baseball seams, which are then mounted on birch plywood finished with a beautiful red stain. The ornament comes with a red ribbon loop for hanging on the tree and nicely packaged in a gift box.  Approx. 2.5" wide and 4" tall.  Come individually hand-numbered.  Produced in St. Louis, MO and shipped from Sioux Falls, SD.  
Christmas is a time for family, reflection and tradition.  Make baseball part of your family tradition this Christmas with our annual ornaments.