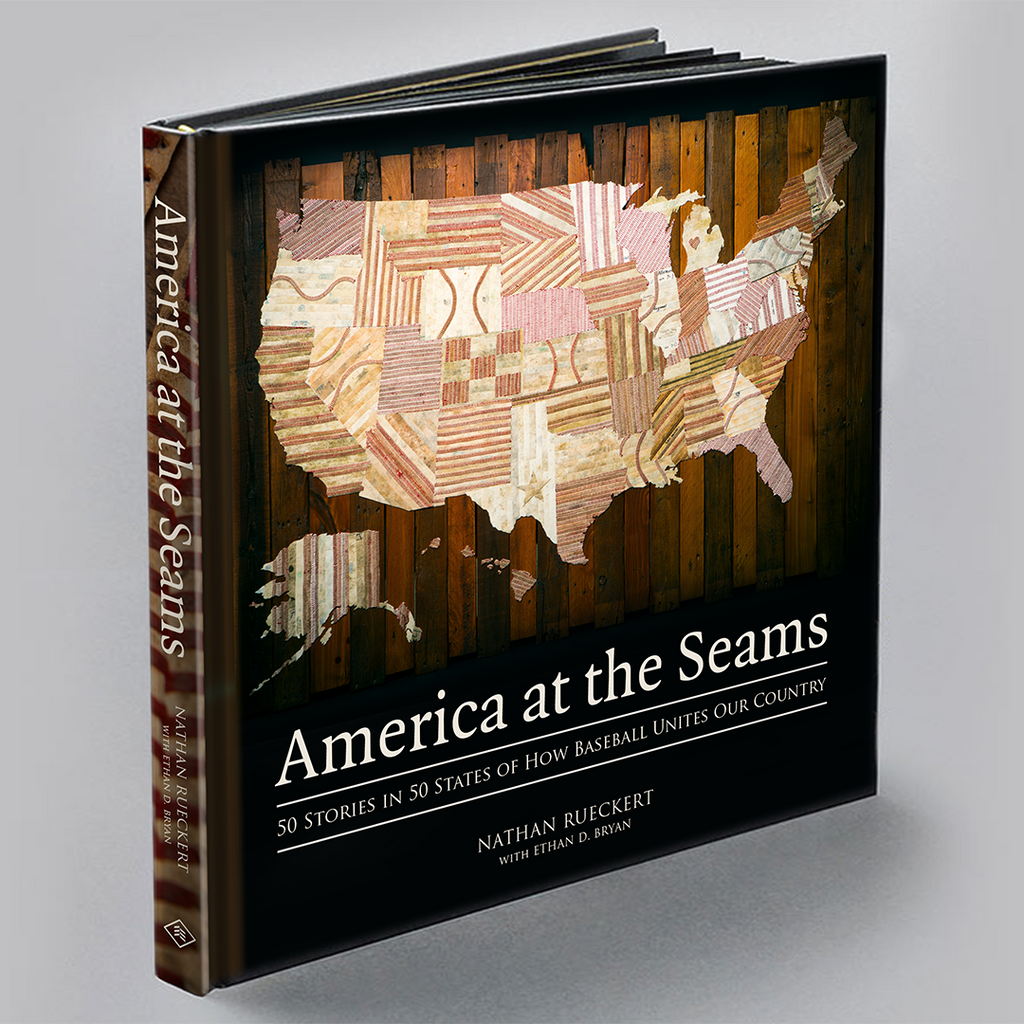 "America At The Seams" Hardcover Book
"America At The Seams" Hardcover Book
$29.95 $34.95
What makes us the United States of America?
In today's media, America is portrayed as divided - by race, age, income, gender, religion, and definitely by politics.  But what unites us?  What brings Americans from all walks of life together?  The answer is Baseball. 
"America At The Seams" is a baseball artwork storytelling project successfully crowd-funded Kickstarter in April 2016.  Artist Nathan Rueckert was commissioned to create a 5 foot wide map of the United States from old, tattered baseballs obtained directly from 50 persons in 50 states with powerful stories of hope, perseverance, overcoming adversity, and how baseball definitively unites our country.  Baseball writer, Ethan Bryan, has helped bring these stories to life in an iconic hardcover book, with the first edition copies published in November, 2017. 
Every old baseball has a story: scuffs from breaking balls in the dirt, ripped seams from countless hours in the cages, and grass stains from years of sacrifice and dedication. Artist Nathan Rueckert makes a case in this once-in-a-lifetime project that this is also America's story.  
Testimonials:
"This looks just the thing to take my mind off politics."  - George Will, Washington Post 
Current Lead Time:  You can expect this product to ship within 1 week of ordering. Please allow 1 additional week for personal inscriptions. If this is a time sensitive order, please indicate the date you "need to receive this by ____" in the Special Instructions section at checkout and we will try our best to accommodate.
Bulk Pricing
For bulk pricing related to wholesale requests, please email Nathan directly at nate@baseballseamsco.com for more info.