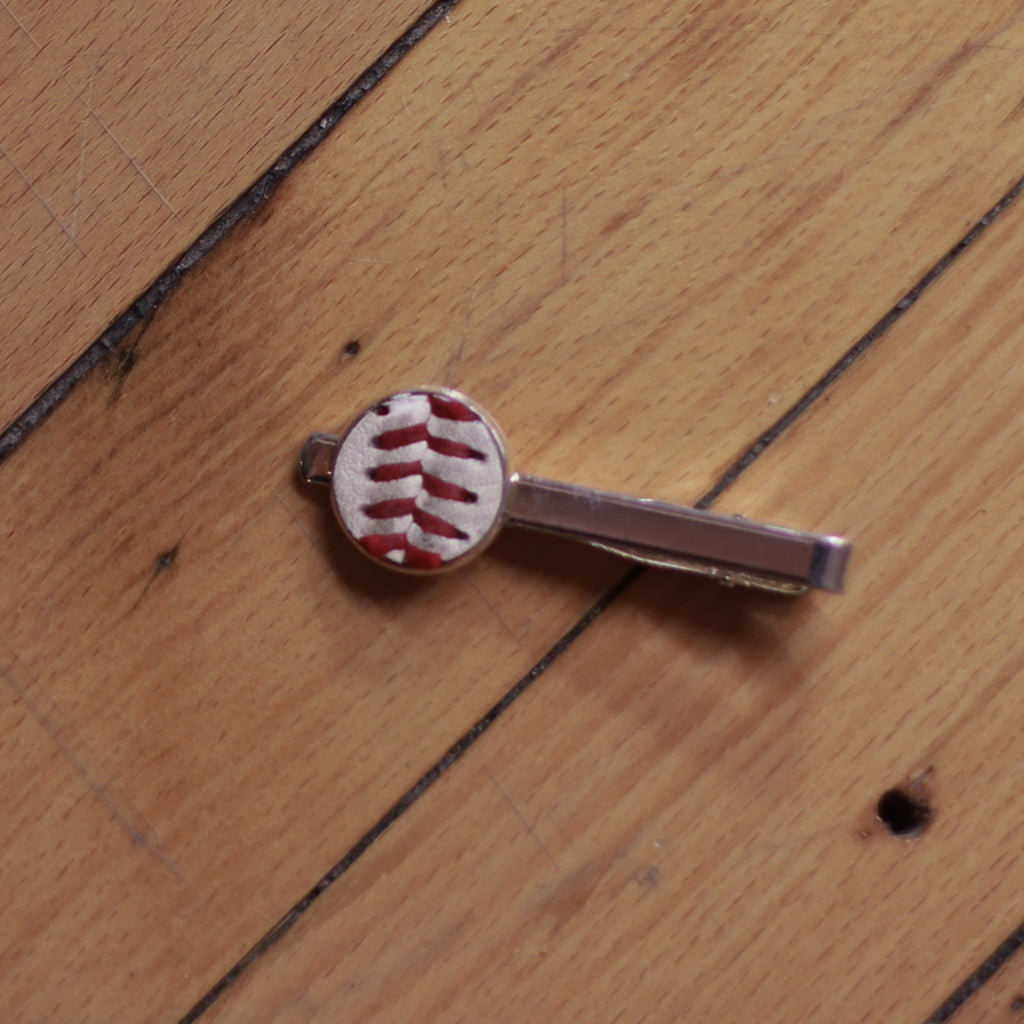 Baseball Seam Tie Clip
Baseball Seam Tie Clip
$14.95 $19.95
Made from the seams of a real, used baseball!
We handcraft these clips from the seams of used baseballs right here in South Dakota.  Tie clip metal is lead and nickel free zinc alloy and is sourced from east Asia.  
Each baseball comes from the field of a little league, high school, or college somewhere in the United States, making each one unique in color and appearance. 
Perfect for a baseball themed wedding, prom, teacher gifts, or your next formal occasion.