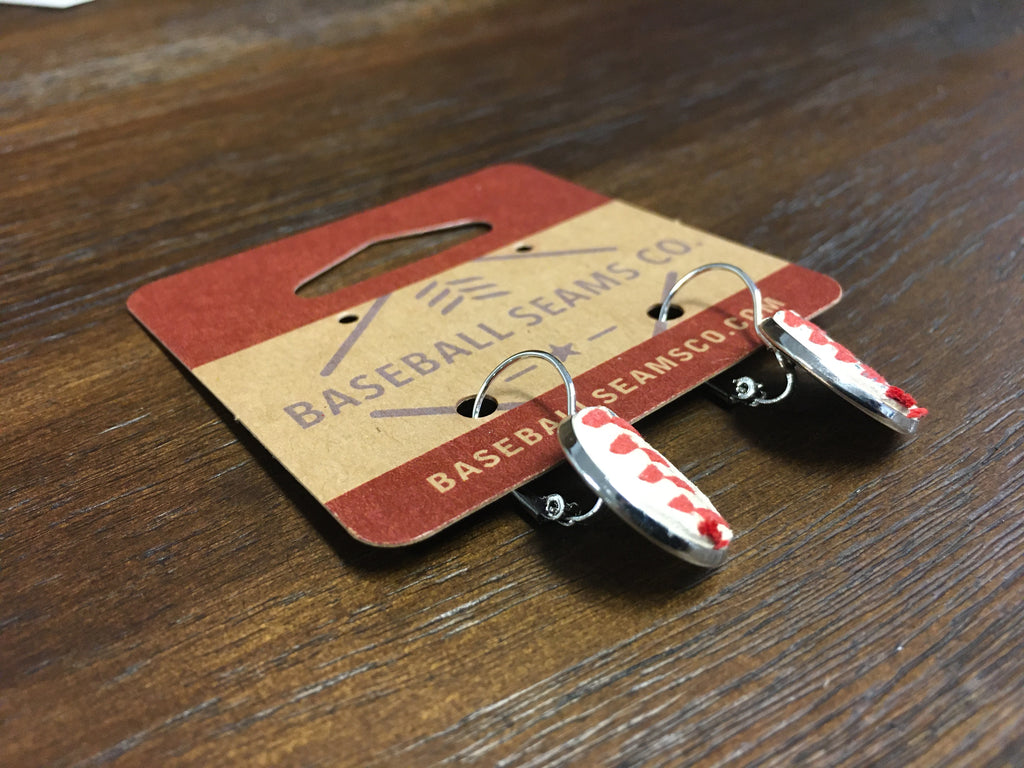 Baseball Seam Earrings
Baseball Seam Earrings from Used Baseballs
$20.00 $24.95
Made from real used baseballs for a truly one-of-a-kind gift.
Take your love for the game with you wherever you go with this baseball seam accessory.
We purchase used baseballs directly from little leagues, high schools, and colleges located across the United States to use in the creation of our products. Your earrings are the second life for these baseballs, therefore any scuffs or imperfections add character and remind us of the unique story of each and every pair.
Each set of earrings is made from stainless steel.  The baseball circle itself is 16mm in diameter and will easily stay on with the clasp background.
Bulk Pricing
For bulk pricing related to wholesale or fundraising requests, or any other general artwork inquiries, please email Nathan directly at info@baseballseamsco.com for more info.